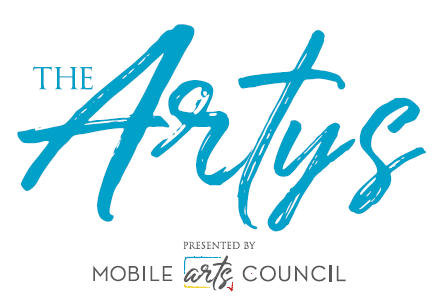 "And the winners are…" Artys winners announced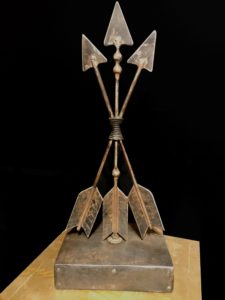 Mobile Arts Council released the names of the 11 recipients of Arty awards for 2018.
The honorees this year include:
Art Educator – Hosea London
Art Soldier – Sherrick Sandy
Business – Mobile Public Library
Cultural Innovation – Central Arts Collective
Design – Mobile Fashion Week
Literary Artist – Kevin Lee
Organization – Mobile Chamber Music
Performing Artist, Individual – Enen Yu
Performing Artist, Organization – Power Lines Poetry
Visual Artist – Pinky/MM Bass
Lifetime Achievement – Excelsior Band
Each winner will receive an Arty, a one-of-a-kind work of art created by local artist Chris Cumbie.
The 11 winners will be honored at The Artys on Thursday, March 28th at The Steeple on St. Francis starting at 5:30 p.m. This signature awards event will feature entertainment, food, a cash bar, and performances by Mobile Ballet, Sway Downtown, and Joe Jefferson Players. Tickets are $35 in advance and available online. They increase to $45 the day of the event.
The Artys is Mobile's only arts award program that acknowledges the priceless contributions made to the arts and cultural community. For fourteen years, Mobile Arts Council has presented these awards to recognize the creative achievements of individuals, organizations, and businesses. Each year members of the community submit nominations, which are then narrowed down to a winner in each category by a panel of arts professionals. The winner of each category is honored at the awards event and presented with the Arty, a limited edition work of art created by a different local artist each year.
ABOUT MOBILE ARTS COUNCIL
Mobile Arts Council is a 501(c)3 nonprofit organization founded in 1955. Their mission is to enrich the quality of life in the Mobile area through increasing accessibility to the arts and promoting a vibrant cultural community. Projects of Mobile Arts Council focus on serving three components: community, education, and membership. For more info: www.mobilearts.org.