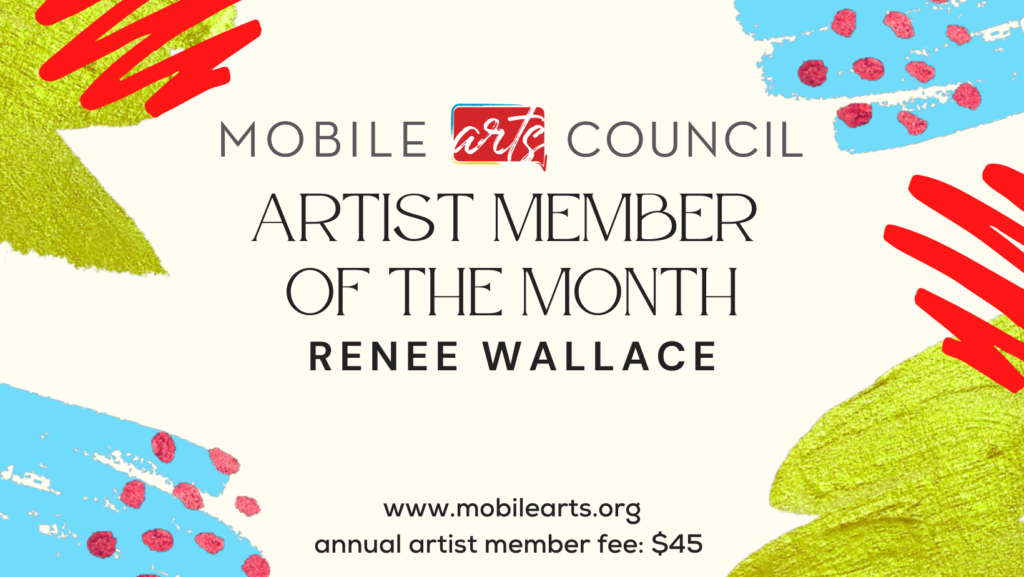 April Artist Member of the Month
Congratulations to our April Artist Member of the Month, Renee Wallace!
Living the art life is a dream come true for Renee.  Being on the Gulf Coast and witnessing the unique and beautiful coastal area inspires Renee's art in almost every medium.  Sketching and painting were her first loves.  She uses soft graphite to sketch realistic portrait images and colorful acrylics to paint in a whimsical Impressionistic style.  Her true love is just being simply creative.  Renee looks forward to being in the studio daily and doing everyday activities such as cooking… It's all art therapy for her!  Crafting with resin, vintage rustic items, driftwood, sea glass, gold leaf, and found objects enhances her desire to make beautiful and useful art. 
Renee enjoys sharing and teaching art in the studio at Central Midtown and at Bellingrath Gardens summer classes.
Her art is always on display along with several wonderful artists in the halls of Central Midtown and during the Open House Spring Market Saturday, April 22, 10 am to 4 pm.
If you are interested in contacting Renee about classes or artwork, please email her at Neeneepaints@gmail.com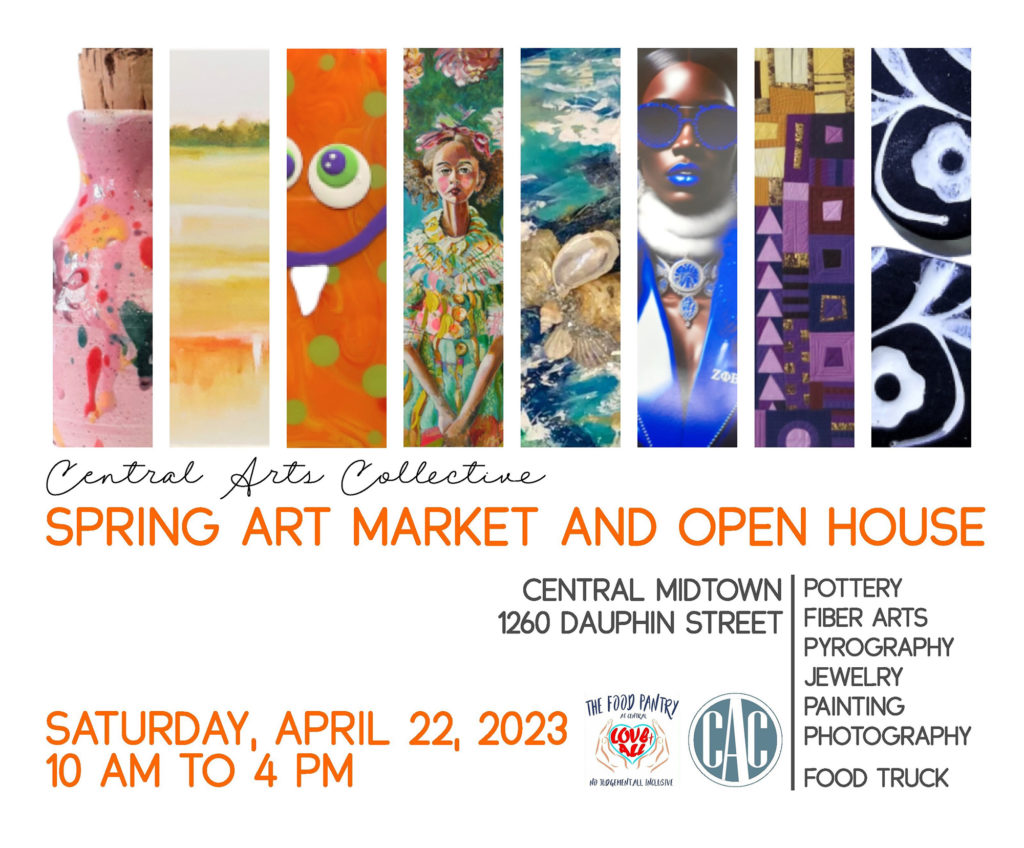 ---
Would you like to be a featured Artist Member of the Month? Click here to apply! All featured artists must be active Artist Members of Mobile Arts Council. The membership fee is $45 annually. You must also have an active listing in our Arts Directory. Click here to find out how to register your directory page. This Member Benefit is FREE to all active Members. Click here to find out more about Membership.
If you have any questions or need assistance with creating your directory page, please contact Kat Stoves at kat@mobilearts.org.