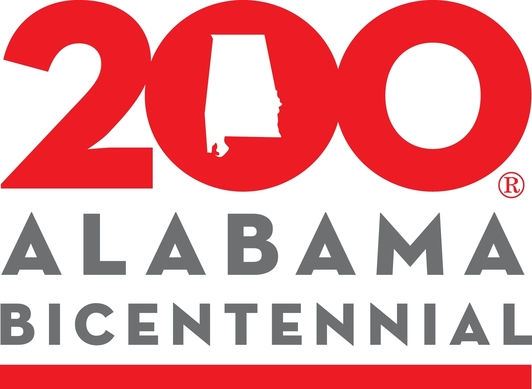 AL 200 for 200 Nominations Open
The Alabama bicentennial commission has officially endorsed a Mobile Arts Council project to be a part of the state's bicentennial celebration.
Alabama 200 for 200: Celebrating those who shaped Alabama will celebrate those individuals and groups who have played a role in shaping the state of Alabama. MAC will commission 200 portraits of Alabamians who have made a significant impact on the state. Over twenty Alabama artists will depict these individuals and groups for inclusion in a show slated for opening in September-October 2019. The RFP for artists is available now and artists can apply online here through June 15th. The full RFP instructions are also available for download here.
MAC is seeking the community's input to determine which 200 individuals and groups should be portrayed. Members of the community can submit names through an online survey, found here, through Friday, May 4. A selection panel will then narrow down the submissions to 200.
"We're excited and honored to join the arts with the rich history of Alabama," said Shellie Teague, MAC Executive Director. "Alabama 200 for 200  will have a great statewide impact and will celebrate where we've been and where we're going as a state."
ALABAMA 200 is an unprecedented opportunity to experience and explore the state of Alabama. It is a chance to celebrate our place in each of the 67 counties that stretch from the Shoals to the shores. Between 2017 and 2019, ALABAMA 200 will engage residents and visitors in educational programs, community activities, and statewide initiatives that teach, inspire, and entertain.
Alabama 200 for 200: Celebrating those who shaped Alabama is made possible through the support of Bienville Books, City of Mobile, and the History Museum of Mobile.