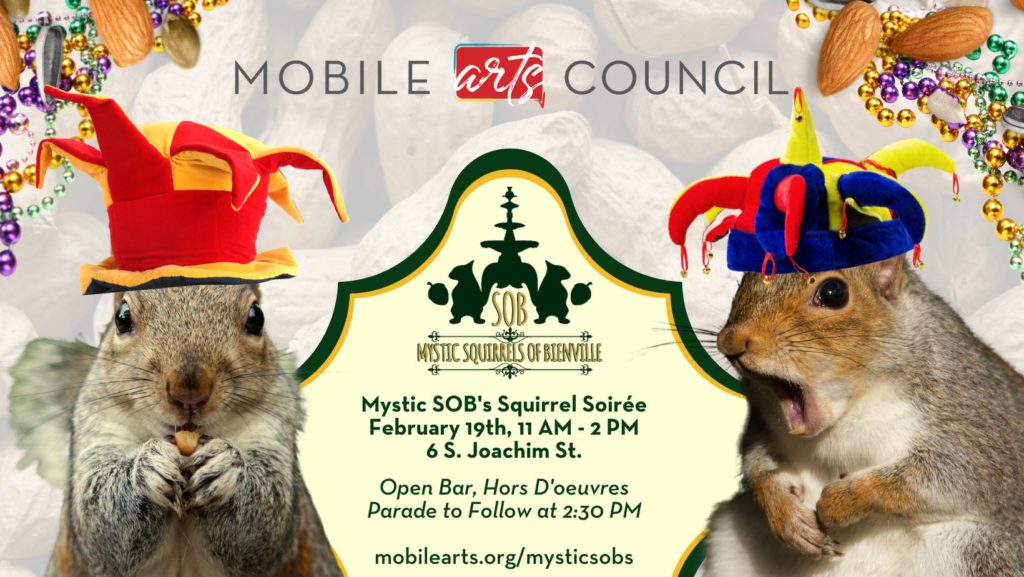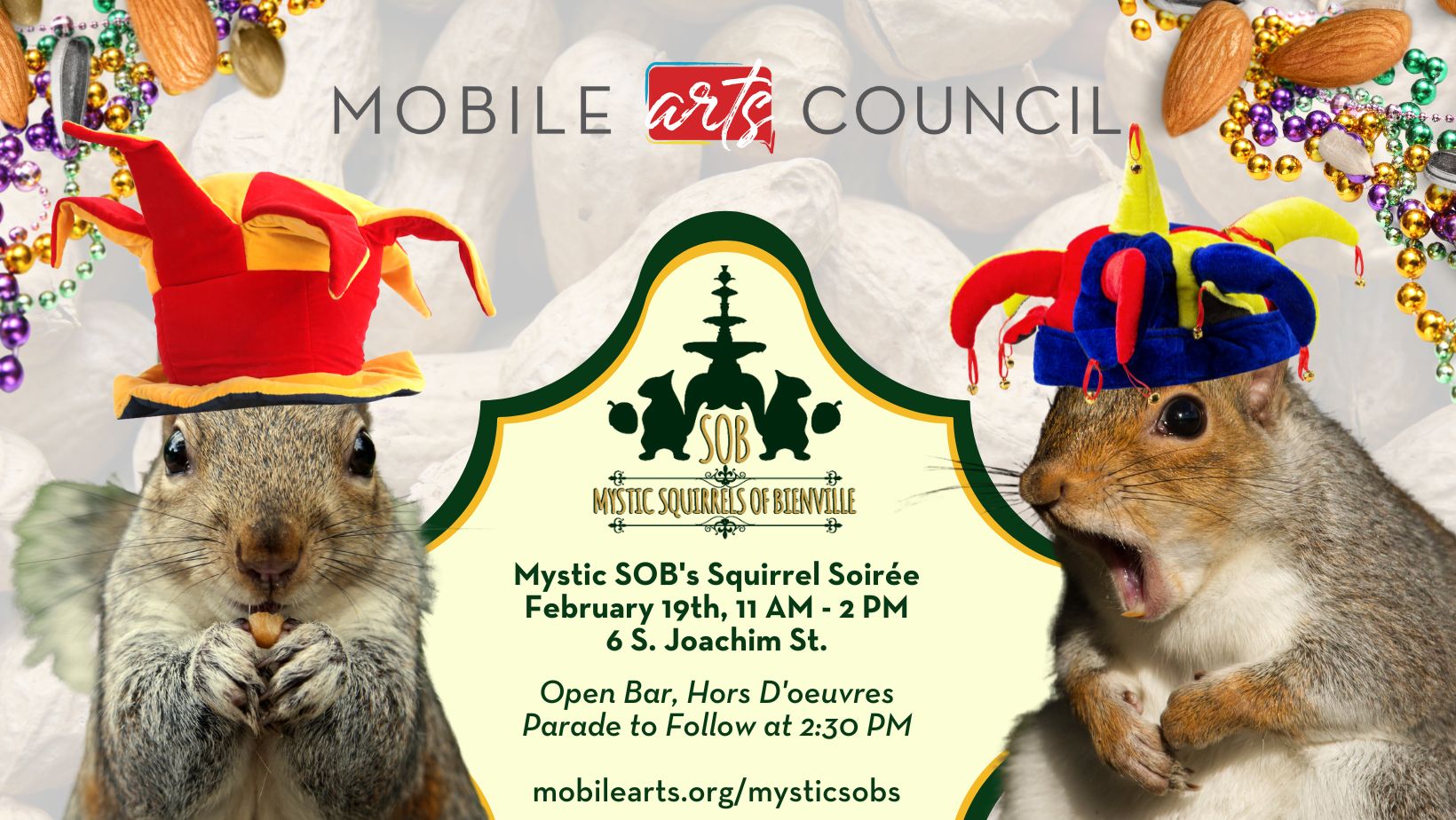 The Carnival season is here again, and the Mystic Squirrels of Bienville (Mystic SOBs) are accepting new members! Join our furry procession at the "tail" end of the Joe Cain Marching Society's People's Parade on Sunday, February 19th, 2023. Registration includes a meet-and-greet crafting and social session, the parade day party, a squirrel mask, participation in the parade, and peanut throws courtesy of our friends at A & M Peanut Shop! Additional exclusive Mystic SOB Merch will be available to purchase closer to the parade date. All proceeds go towards supporting the Mobile Arts Council's programs and services. Come get nutty with us this Mardi Gras!
WHEN: Sunday, February 19 (Joe Cain Day, People's Parade)
Registration open now until February 18th
COST:
MAC Members: $75 single / $125 couple
Non-MAC Members: $150 single / $200 couple
Must register online or in-person by January 30th. Membership is limited to first 100 people.
Cost includes:
Pre-party craft session and meet and greet on January 30th at Mobile Arts Council. Make and decorate your own Mystic SOB mask and signature nut necklace throws! All needed materials will be provided.
Pre- and post-parade private party on February 19th at Mobile Arts Council (includes food & drink)
Marching as a Mystic SOB in the People's Parade on February 19th
Peanut throws courtesy of A&M Peanut Shop
Not included:
Parade throws (other than peanuts)
Clothing
Squirrel Tail