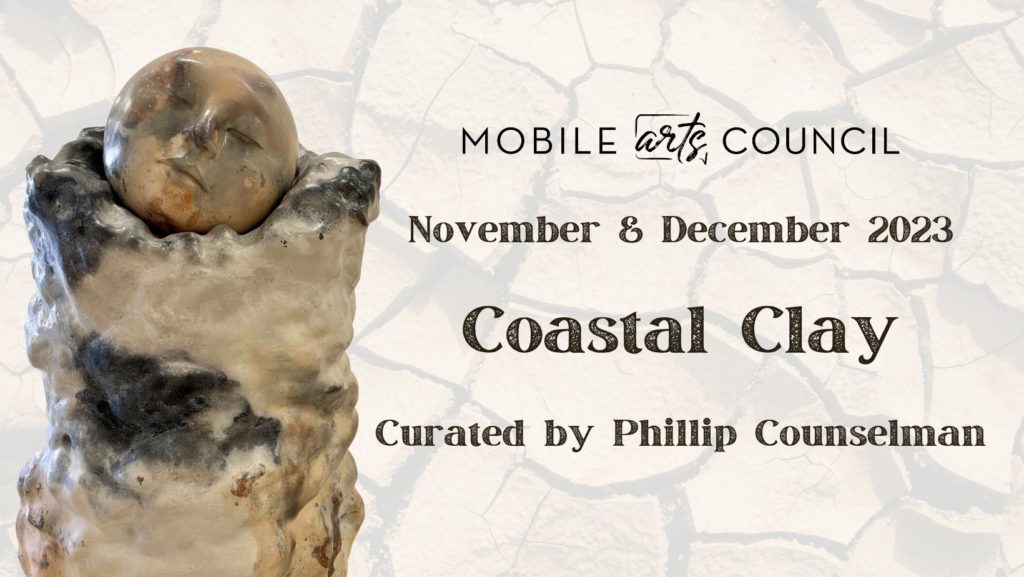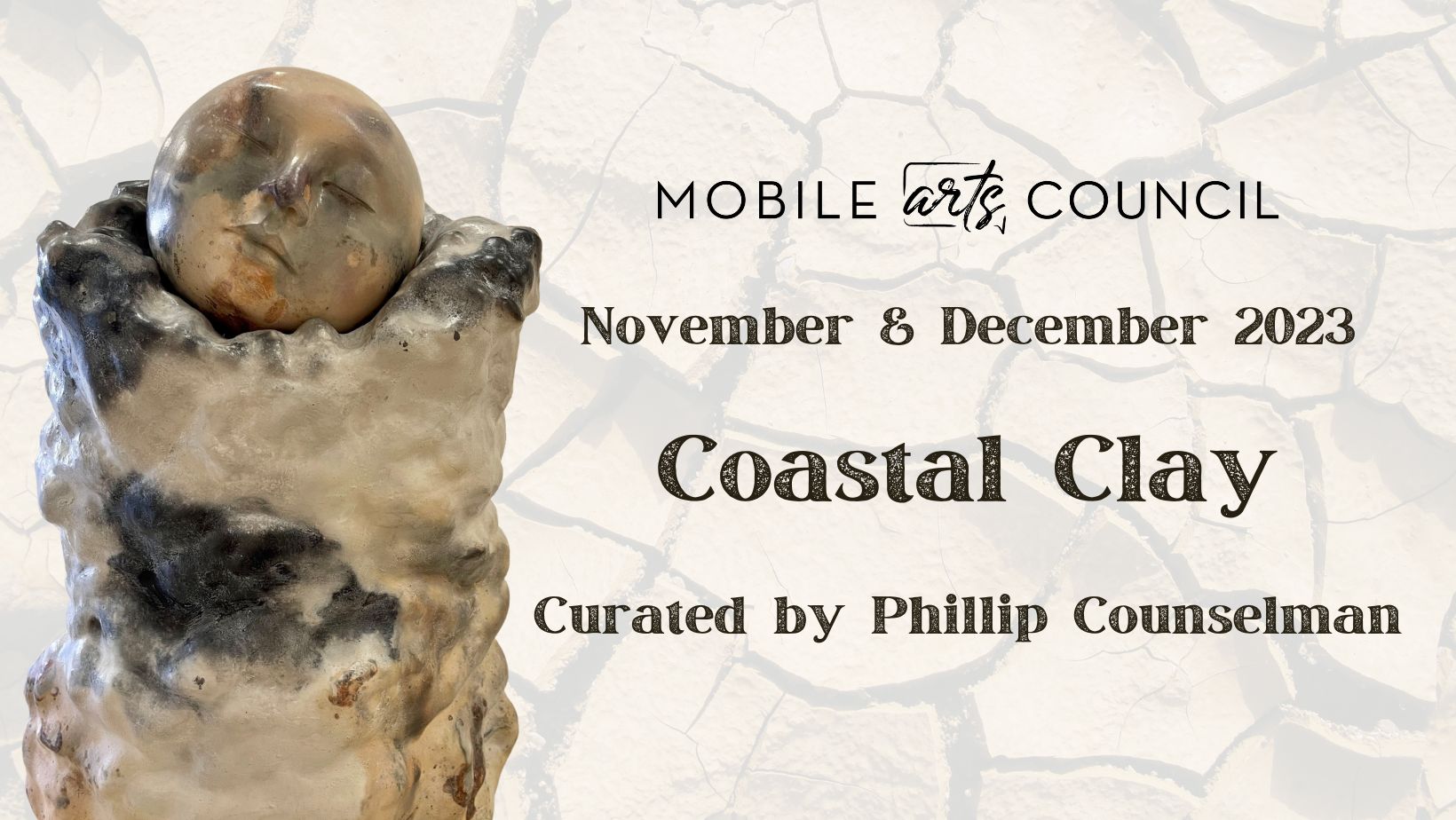 November 2023: Coastal Clay
Coastal Clay features an eclectic collection of ceramic artworks by 24 local artists. Curated by Phillip Counselman, this collection represents a variety of artistic styles, techniques, and use of materials. This exhibition will be featured in the MAC Gallery throughout the months of November and December. The gallery will be closed November 22nd – 25th for Thanksgiving and December 23rd – 30th for Christmas break.
Featured Artists
Angie King, Abigaile Bell, Brenda Bledsoe, Bertice McPherson, Bronco Sloan, Dawson Morgan, G. Khalsa, Georgia Jones Godwin, Harlan T. Schwall, Jacob Burkardt, Janet Hinton, Johnathan Maddison, Karin Hutchins, K. Dreta, Laura Jurjevich, Maria Spies, Marilyn Foley, Megan Carry, Shelly Leigh, Steve Burrow, Steven Dark, Suzie Bowman, Sydney Cramer, and Zach Sierke.