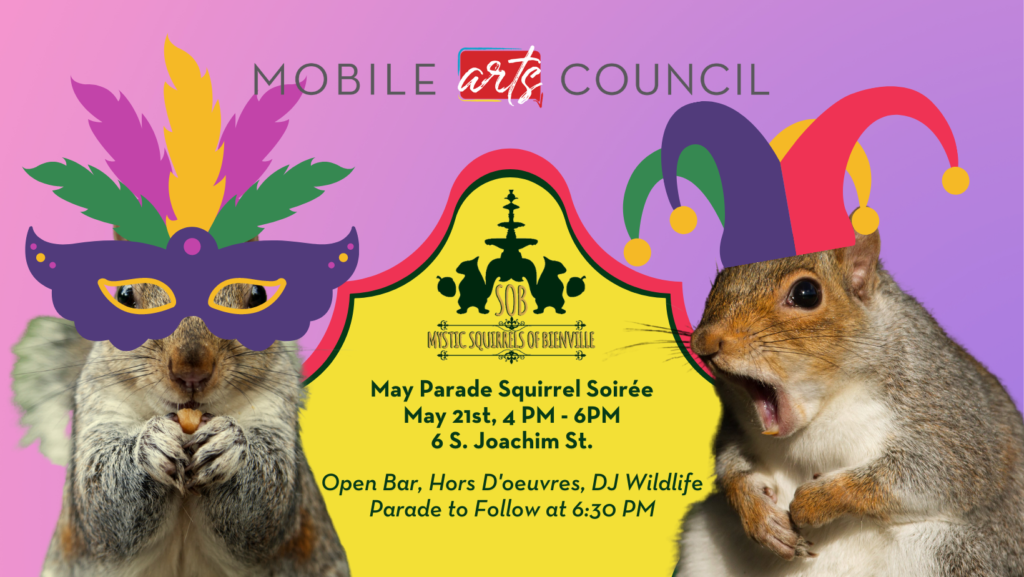 May Parade Squirrel Soiree
The City of Mobile has organized a special parade to be held next Friday, May 21st at 6:30 p.m. on Modified Route A. Before the parade begins, please consider joining us for the Mystic SOB's May Parade Squirrel Soiree on from 4 to 6 p.m. at the gallery – including an open bar, appetizers, and the musical stylings of DJ Wildlife! Festive and/or hairy attire is encouraged.
There are only a total of 60 Soiree tickets available, and MAC Members were given first dibs! Tickets are $50 each (with 100% of proceeds going towards MAC's programming) and can be purchased online here up until the day before the event, or until we sell out.
Get your tickets online before they sell out!