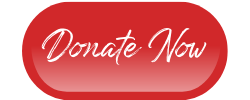 This year has been one of transformation. We have rebranded, moved, and undergone changes in our staff – all the while facilitating five major public art projects, maintaining our community gallery, promoting and advocating for the arts, regranting funds to artists and arts organizations, and providing educational outreach programs with at-risk youth. Now approaching our 65th year in 2020, we want to continue to do bigger and better things for our community. To do this, we need your help!
If you do not subscribe to our newsletters or follow us on social media, you might not know the breadth of our programming. We have included a "2019 Facts at a Glance" infographic in this letter with details on our past year to keep you informed. Below is our schedule for the upcoming month:
November 22nd: Online nominations open for the Artys, our annual community arts award program, scheduled for February 6th, 2020 at the Steeple
November 23rd: Last Market in the Park of the fall season
December 3rd: Live video with local artists and arts organizations during our first ever #GivingTuesday Stream-A-Thon on Facebook
December 6th: Poetry Out Loud: National Recitation Competition – Alabama Region 1 high school competition at the Ben May Main Library
December 7th: Holiday Market and Christmas Kids Day
December 8th: Ribbon cutting ceremony for Mobile's newest mural, "Souls of Mobile" painted by Ginger Woechan, in partnership with Our Southern Souls and Hayley's Bar
December 13th: LoDa ArtWalk and opening reception for our December exhibitions
Our hard-working staff of three wants nothing more than to achieve our mission of "Art for All." To do this, we work daily to enrich the quality of life in the greater Mobile area through increasing accessibility to the arts and promoting a vibrant cultural community.
What we do is only made possible through partnerships, volunteerism, memberships, and donations. If you decide to donate, your year-end gift is fully tax deductible to the extent allowable under law, and you will receive a letter acknowledging that your gift can be used for tax purposes.
We are grateful for your support of the Mobile Arts Council and hope to see you at one of our upcoming events. Please consider our cause and give towards the arts this holiday season!
Thankfully,

Lucy Gafford
Executive Director