From paintings to drawings - to photography, and more - give the gift of Fine Art this holiday season.
Janet Hinton is an accomplished artist with experience teaching higher education art classes. She maintains a studio working in printmaking, painting, drawing, clay, and photography and occasionally teaches. Visit Janet's website to view her work or to commission an original piece as a holiday gift.
Katie T. Kaufman
Katie Trimble Kaufman is an award-winning artist who specializes in graphite, colored pencil and pastel images of wild and domestic animals, flowers and birds. Go to Katie's website to find the perfect gift for your art loving friends!
Have a one-of-a-kind piece of art created for yourself or as a great gift for any occasion! Katie will work her magic to create a custom house portrait. Art can be created in color or in black and white. Click Katie's link above to place your order today!
Michelle Aline Pujols Photography
Michelle is an award-winning photographer whose work has been featured in "This Week in Texas," as well as appearing in many other national magazines. Her stock and fine art images are predominantly environmental, but she also does sports and action photography. Visit Michelle's Etsy site to view and purchase her art!
Mobile Art Association is the ideal organization for amateur and professional artists. With over 100 members, MAA provides numerous opportunities to network with and learn from fellow artists. If you know an artist who is looking to get connected to a larger group of artists and show publicly, put them in contact with MAA. Helping an artist establish a path to success is a tremendous gift.
Renee is an active artist who typically works with her art partner, Janie. They use a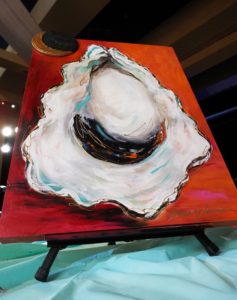 wide variety of mediums including, acrylic/resin pours, pencil, mixed media, acrylic, oil, and more! Learn more about Renee's work and commissions by clicking the link above.
Sarah is a well-known artist in Mobile and the Eastern Shore. She offers fine art, introspective art-based workshops, murals, one-on-one instruction, art-and-story-centered retreats, and more.
Led by artist Elsa Payton, Studio Pure Art offers portrait commissions, custom fine art, painted beeswax candles, local art classes, and homeschool art classes. Check out her Facebook page for more information.
Treasured Moments Lifestyle Photography
Cheryl is a fine art and landscape photographer. She is winner of Best in Show and First Place recognition during the 2023 Greater Gulf State Fair. Her work has been exhibited with the Mobile Arts Council, the Eastern Shore Art Center and local businesses in Mobile and Baldwin counties. Click her link above to see her work for yourself!
Veronique Vanblaere is a traveling creative who makes the world a brighter place through her artwork and delightful personality. Visit MAC's Gallery Giftshop to see her small works or peruse her website to get your next favorite piece for yourself or a loved one!
The Watercolor & Graphic Arts Society
The Watercolor & Graphic Arts Society of Mobile is one of the oldest arts organizations in the state of Alabama. Currently, their fall show is at the Eichold Gallery on the Spring Hill College campus through December 10th. Navigate through their site to contact some of our area's most talented artists.