Waltz into the holiday season by gifting the joy of music, dance, theatre, and more to those you adore!
Bay Cities Improv Company provides entertainment on the Perdido Queen Dinner Cruise, and are responsible for the Murder Creek Mystery Show which runs four times a week. Other shows produced include The Pirate's Curse, Radio Days, and Operation Improv. In addition to entertainment, they teach improv comedy and other acting techniques. Make sure you grab tickets to their next event!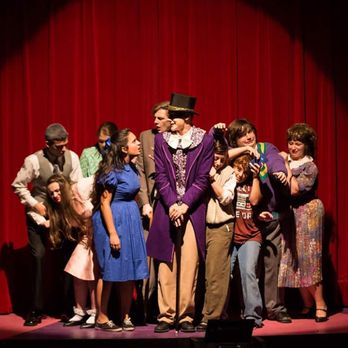 The Chickasaw Civic Theatre is an intimate community theatre in Chickasaw, AL. Tickets for the following performances are available online:
"Parcel Post," Dec. 8- 10
"Madame Buttermilk," Jan. 18– 28
"You're a Good Man, Charlie Brown," March 8- 17
"Brigadoon," May 10- 26
Classical Ballet of Mobile fosters a lifelong love and appreciation for ballet. Located at 4621 Spring Hill Avenue, this season's full-length ballets are:
"The Nutcracker," Dec. 2 & 3
"Coppélia," May 18 & 19
J F Morris Performance LLC is a professional theatre production and casting company. Don't miss their Best of Broadway Series held at the beautiful Arlene Mitchell Theatre, dates are as follows:
MEGA MUSICALS in Concert on December 10th
A VERY BROADWAY HOLIDAY on December 21st
Joe Jefferson Playhouse (JJP) is Alabama's oldest, continually running community theater located at 11 South Carlen Street. Upcoming performances this season include:
"Gee's Bend," Jan. 19- Feb. 4
"Mame," April 5 - 21
"Grease," June 7- 23
The Mobile Alabama Africatown Drummers perform at many arts events throughout the g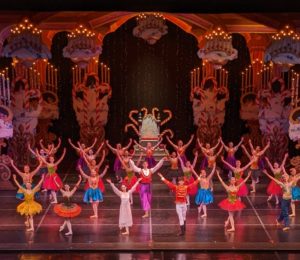 reater Mobile area. The group also takes their talents inside area schools to foster a musical spirit within the hearts of youth in our area. Click on their name above to connect with the group for a future class or event.
Mobile Ballet is the premier classical ballet school and performing company in south Alabama. Studios are located in Mobile and Daphne. Don't miss out on the holiday favorite, The Nutcracker, which is sure to enchant audiences again this year. All performances are at Mobile Civic Center Theater.
The Nutcracker, Dec. 8 – 10. Friday and Saturday evening performances feature the Mobile Ballet Orchestra.
Sleeping Beauty, March 23 – 24
Mobile Chamber Music is dedicated to serving Mobile and surrounding areas by expanding knowledge, understanding, and appreciation of chamber music through the highest quality instruction and performance. Browse their site to find out how you can treat yourself or a loved one to all they have to offer!
Michael Brown, piano & Nicholas Canellakis, cello – Jan. 14
Elias Quartet – Feb. 18
Gryphon Trio with Anthony McGill, clarinet – March 17
Mobile Opera is a dynamic and innovative regional opera company producing exceptional quality main-stage opera, educational programs, and community connections on the Central Gulf Coast. Support them this holiday season and gift your loved one tickets to any of the following performances:
"Le villi," Feb. 3, Murphy High School Auditorium
"Rigoletto," March 22 & 24, The Temple Downtown
The Mobile Symphonic Pops Band is a non-profit symphonic concert band that provides around 10 free concerts annually to the public. Their goal is to contribute positively to the arts and cultural environment of the greater Mobile area and foster the concept of the adult community concert band. Upcoming shows are as follows:
Christmas Concert – Davidson High School, Dec. 11, 7 p.m.
Christmas Concert - Mary G. Montgomery High School, Dec. 14, 7 p.m.
Mobile Symphony Orchestra (MSO)
The MSO, one of America's best regional orchestras, celebrates its 26th season with eight outstanding concerts for its 2023-2024 season. Future dates include:
Holiday Classics, Dec. 16 - 17
Firebird, Jan. 20 - 21
Yo-Yo Ma Returns!, Feb. 29
Strings Attached, March 9 - 10
Mozart's Requiem, April 6 - 7
A Latin Rhapsody, May 18 - 19
Mystic Order of the Jazz Obsessed (MOJO)
MOJO is dedicated to the preservation, performance, and promotion of America's original music. They host a Jazz Jambalaya, featuring live music every fourth Monday, except during the Mardi Gras season. Browse their site for more information on their music, performace locations, and membership.
Sunny Side Theater programs include five Main Stage Productions, summer camps, an Exceptional Arts Drama Class for those with special needs, a Travel Competition Team, a traveling homeschool show that brings theater to schools across the city, and a school outreach program that brings the performing arts to as many kids as possible. Upcoming shows are:
A Christmas Carol, The Musical, Dec 15 - 17
The PACT Theatre Company performs four major productions yearly along with special events, participation in Junior Theatre Festival, and classes in acting, musical theatre, and more through our academy. This holiday season, they're offering:
Rudolph the Red-Nosed Reindeer, Jr., Dec 15 - 17
The Pride of Atmore is a nonprofit advocating for Atmore's downtown historic district. Their theater space can be rented for plays and other performances, holiday parties, and more. Click through their Facebook page to find out more about this supporter of the performing arts and book your holiday event!
Your guide to the weird, wonderful, and obscure! Led by Amy Delcambre, Travel Stories Media shares the funky-cool events happening around the Mobile area all year long, including performances! Support this local writer and Mobile-enthusiast this holiday season!
University Mobile's Alabama School of the Arts provides valuable, versatile, and creative professional training through a 21st-century course of study in the performing arts. Each year, they host a wide range of performances. Click here for more information on upcoming shows.