Ring in the most wonderful time of the year with Mobile's various museums, galleries, and special events.
Alabama Contemporary Art Center
ACAC is a non-profit contemporary art center located on Cathedral Square in the heart of downtown Mobile, offering fantastic exhibitions and events, membership, classes, and more.
ASM Global Mobile is comprised of the Mobile Civic Center, the Mobile Convention Center, and the Saenger Theatre. Located in the heart of downtown Mobile, the three venues offer memorable locations to hold any event.
CAC's 5th Annual Holiday Art Market on December 9, 2023, from 10 am to 4 pm. This is your chance to shop for handmade holiday gifts and homemade baked goods. Take the kids to visit Santa and Mrs. Clause and enjoy live music and a scavenger hunt!
Enjoy the beauty of the holidays at one of the oldest homes in Alabama from November 16, 2023 - January 6, 2024. The Conde-Charlotte Museum is open Thursday - Saturday, 11 a.m. - 3:30 p.m. The museum will be closed December 21, 2023 - January 3, 2024. It will reopen on January 4, 2024.
Dauphin Island Heritage & Arts Council
Dedicated to providing educational opportunities in the arts and preservation of our coastal heritage, the Dauphin Island Heritage & Arts Council offers memberships and classes for adults and children.
The Eastern Shore Art Center connects people of all ages and abilities with the arts through education, exhibitions and outreach activities. Give the gift of Membership, an art class, or ticket to an event!
Gulf Coast Ethnic and Heritage Jazz Festival
Give your loved one the gift of music this year! The Festival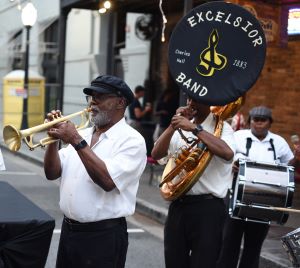 is known for the Marcus Johnson Summer Jazz Camp, An Evening of Poetry and Jazz, and a main stage jazz concert.
The History Museum of Mobile boasts a collection of more than 90,000 artifacts related to Mobile history, as well as overseeing the Historic Site at Fort Conde and the Phoenix Fire Museum, all located in close proximity.  Visit their website to find out what's going on there this holiday season and attain membership for yourself or a loved one today!
Lupercalia Art Society - Gallery & Speakeasy
This colorful venue features 80+ regional artists and special events throughout the year. Peruse their site for gallery hours to plan your next visit and art purchase!
Shop for holiday items and enjoy seeing a gingerbread village display at MBG's Holiday Market happening on Friday, December 1st from 9 a.m. to 3 p.m., and Saturday, December 2nd from 9 a.m. to 1 p.m. Pick up a membership to this beautiful jewel of Mobile while you're there!
The museum includes fourteen galleries within a historic home with guided and self-guided tours available. Visit their website for more information on how you can get tickets today!
The Mobile Chamber aims to be the leading catalyst for economic expansion in the Mobile area, building more opportunity and an enhanced quality of life for its citizens. The Chamber will also have a Holiday Gift Guide featuring member retailers. Browse their site to see how you can support and get involved this holiday season!
The Mobile Museum of Art continues to evolve in its service to the community through its programs, education, exhibitions and outreach.. An MMofA membership would make the perfect gift for the art lover in your life.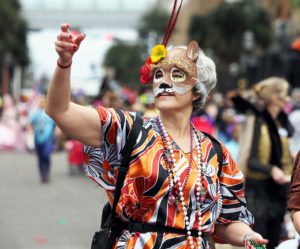 The Mystic Squirrels of Bienville (Mystic SOBs) is a foot marching society that participates at the "tail" end of the Joe Cain Marching Society's People's Parade each year. Registration includes the parade day party, a squirrel mask, and participation in the parade! Gift your loved one a membership to this one-of-a-kind Mardi Gras group! They'll go nuts for it!
This year's exhibit will be held at Alabama Contemporary Art Center on December 3rd from 4 p.m. to 7 p.m. All proceeds go to the Center's education initiatives. Treat your loved one to one of the best arts events of the year!
Side Street is an open photography studio, located at 6 S. Conception Street, Suite B, featuring local photographers in their natural habitat. Join for opportunities to have your portrait taken throughout the year.
Sophiella Gallery (pron. Sophie-Ella) is a fine art gallery located in downtown Mobile, AL. Click the link above for gallery hours or to make an appointment to purchase your next cherished art piece.
The Artful Garden Gift Shop at Mobile Botanical Gardens
The Artful Garden features many local artists and beautiful art for your garden including metal art, blown glass, windchimes, and much more! Stop by and find the perfect gift for someone or even yourself!