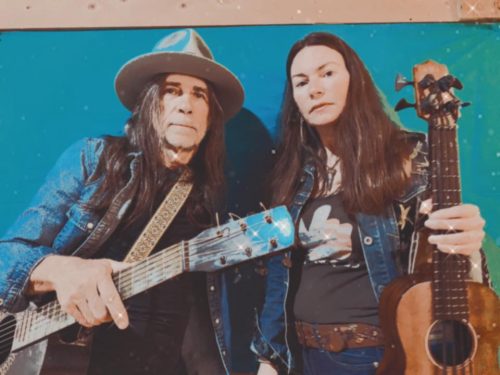 The Peoples Room of Mobile : Sugarcane Jane
Date/Time
Date(s) - March 12, 2022
8:00 pm - 10:00 pm
Location
The Peoples Room of Mobile
Categories
For more info. call 251-367-4599
Only 50 tickets will be sold!
Sugarcane Jane is Anthony Crawford and Savana Lee —Americana's husband-wife duo from Alabama's Gulf Coast. Between them, they have decades of rich musical experience: Anthony's an in-demand multi-instrumentalist and producer who has worked with such notables as Neil Young, Steve Winwood, and Dwight Yoakam. The music they make together is simple and direct, rooted in country and rock, and anchored by their sweet and soulful harmonies.
Sugarcane Jane's latest release and tenth studio album, Ruffled Feathers; Songs in the Key of Me – came out in a flurry of thoughts over a one-week period. Recorded, mixed, and mastered at Admiral Bean Studio in Loxley, Alabama. CD packaging includes a 12-page lyric booklet. The official release date is set for August 14, 2020. Copyright Admiral Bean Records 2020. All Rights Reserved.
Address:
78 Saint Francis St
Mobile, AL 36602