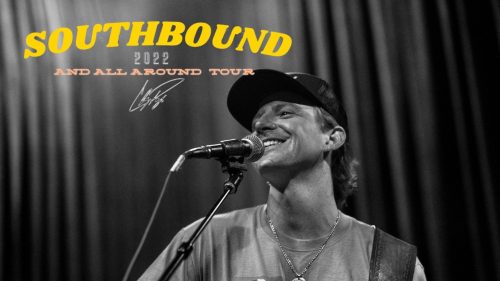 The Peoples Room of Mobile : An Evening with Clay Page
Date/Time
Date(s) - March 4, 2022
8:00 pm - 10:00 pm
Location
The Peoples Room of Mobile
Categories
Tickets $25. Tickets available on Eventbrite. Click here to purchase
Clay Page was discovered by an American Idol talent scout at a Nashville, TN singer/songwriter showcase and he was invited to a private audition for the show. He immediately impressed Perry, Luke Bryan, and Lionel Richie, and gained notoriety and an amazing fan base as he progressed into the Top 40 for Season 17, making it all the way to Hawaii.
Clay Page is no stranger to phrases "pay your dues" and "work hard for what you want.". Playing music for almost a decade, he has shaped his career in a way that many spend a lifetime trying to capture.
The Georgia native stays relevant to certain key factors of Nashville, TN while also keeping his band and touring operation on a continuous growth scale in the road from South Carolina to Texas.
Clay Page is a well-oiled machine when it comes to running the roads, writing and playing music. Page will continue to make his mark as one of the hardest-working singer/songwriter in the game.