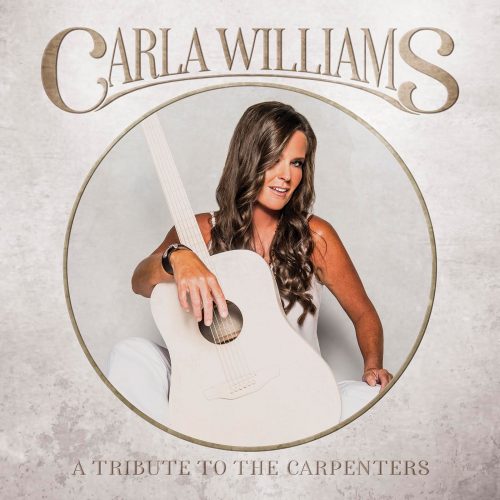 The Peoples Room: Carla Williams – Worldwide Album Release of "A Tribute to the Carpenters"
Date/Time
Date(s) - April 8, 2022
8:00 pm - 10:00 pm
Location
The Peoples Room of Mobile
Categories
Tickets $30. Tickets available on Eventbrite. Click here to purchase
Carla Williams, a Mobile, AL native, mother of four, entrepreneur, model, and singer. Many people hold one of these titles, but few could do it all. This Bayou based songstress has been performing since she was three years old logging her first appearance in front of an audience at her childhood church. Carla has always written or chosen to sing songs that related to her own life. "If I sing it, I have lived it."
Carla is a member of The Country Music Association, The Academy of Country Music, The Nashville Songwriters Association, the Country Music Hall of Fame, National Association of Professional Women, International Association of Professional Women and MedtechWOMEN. She has had songs that have landed on the country charts and picked up a Female Vocalist of the Year win at the New Music Awards in Los Angeles.
"Has anyone ever told you that you sound like Karen Carpenter?"
Carla had heard this throughout her music career and is currently gearing up for the release of "A Tribute To The Carpenters." The album is comprised of 15 covers of original Carpenters tunes and includes special guest duets, with Sir Cliff Richard, Toto's, Steve Lukather, and Chicago's Bill Champlin and Jeff Coffey. Backed by lush arrangements, her voice bright, warm, and rich just like Karen Carpenters', Carla glides through classics such as "We've Only Just Begun," "Rainy Days and Mondays," "Close To You", and more. Set to be released in 2022
The album also includes the Carpenters' classic Christmas song "Merry Christmas Darling," and country star Billy Dean joined Carla for a deluxe version of the group's No. 1 holiday hit. The pair recently shot a video for the tender Christmas classic that showcases their chemistry that really made this song complete, set to be released November 2021.
Beyond her musical talents, she has modeled in campaigns for companies ranging from Dillard's to Buckle, and Co-owner and President of Innovative Medicine Partners, which accelerates the market introduction of new medical devices. She is a co-patent holder and inventor of novel medical technology in audio.
"It's been such a satisfying event to see the two worlds collide," Carla explains, "because, I've always said, medicine heals the body and music heals the soul."
Today, Carla splits time between her hometown of Mobile, AL and Nashville, TN.