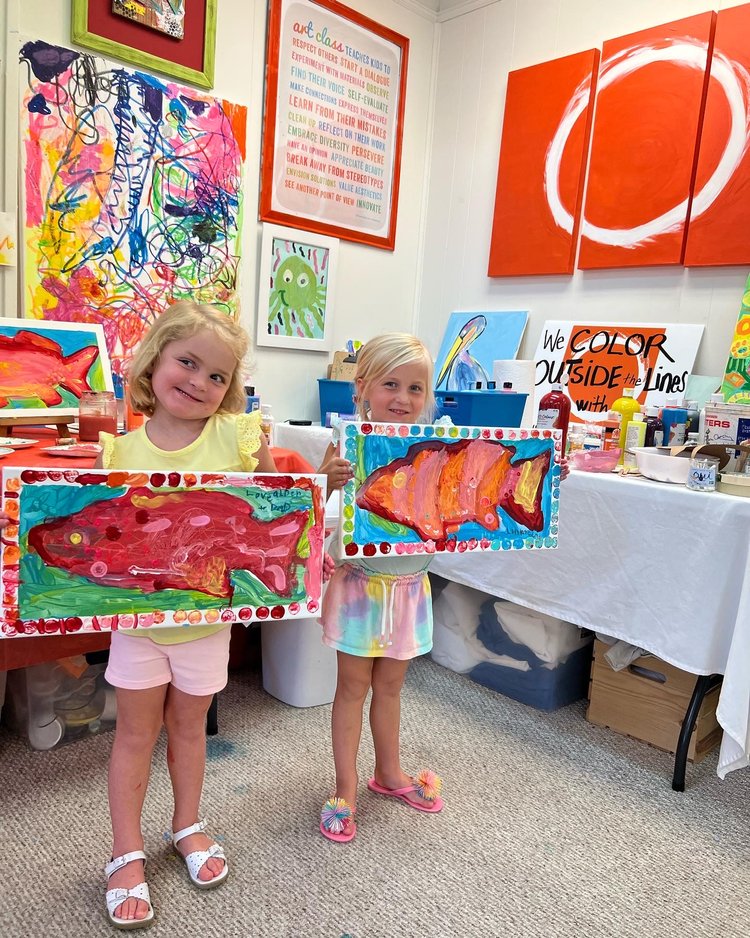 Round But Square Studios: Petite Picasso's (Age 4-6)
Date/Time
Date(s) - September 21, 2022
1:00 pm - 2:30 pm
Location
Round But Square Studios
Categories
Immerse your child in creative fun! This class is about exploring new ideas, subject matter, materials, and of course a little Art History. Bring your imagination and let's PLAY MAKE CREATE..
Preschool age kids will delight in following their natural curiosities as they discover and learn through art! At this age, virtually anything can be taught through or enhanced by art! – nature, science, numbers, letters, colors, shapes, mixing, sorting, stacking, pinching, pulling, squeezing, rhyming, singing… you name it!
This drop off creative class is a blast for your newly independent artist as they explore lots of different art materials, tools and processes through open-ended projects and child-led experiences. We are a Process Art Studio where the process of creating is more important than the product.
Wednesday 1:00-2:30
Two options: 8 week session or 14 week session
8 WEEK
August 17, 24, 31
September 7, 14, 21, 28
October 5
14 WEEK
August 17, 24, 31
September 7, 14, 21, 28
October 5, 12, 19, 26
November 2, 9, 16
AGES 4-6 year olds, MUST BE POTTY TRAINED
INSTRUCTOR : Margaret Crane Andres
This class is a drop-off class. Please be prompt in drop- off and pick- up
10 spaces available.
PLEASE BRING A SNACK AND WATER BOTTLE
*PLEASE PLEASE WEAR CLOTHES THAT CAN GET MESSY/DIRTY. THE KIDS WEAR APRONS, BUT ITS NOT FULL PROOF
*If the class is cancelled due to low enrollment, we will reimburse you.
*We must have 6 students to have the class
*Please answer ALL questions at checkout. If the form is not complete, your child will not be able to attend. There is a liability form that must be checked.
To purchase, visit PETITE PICASSO'S ( AGES 4-6 ) — Round But Square Studios