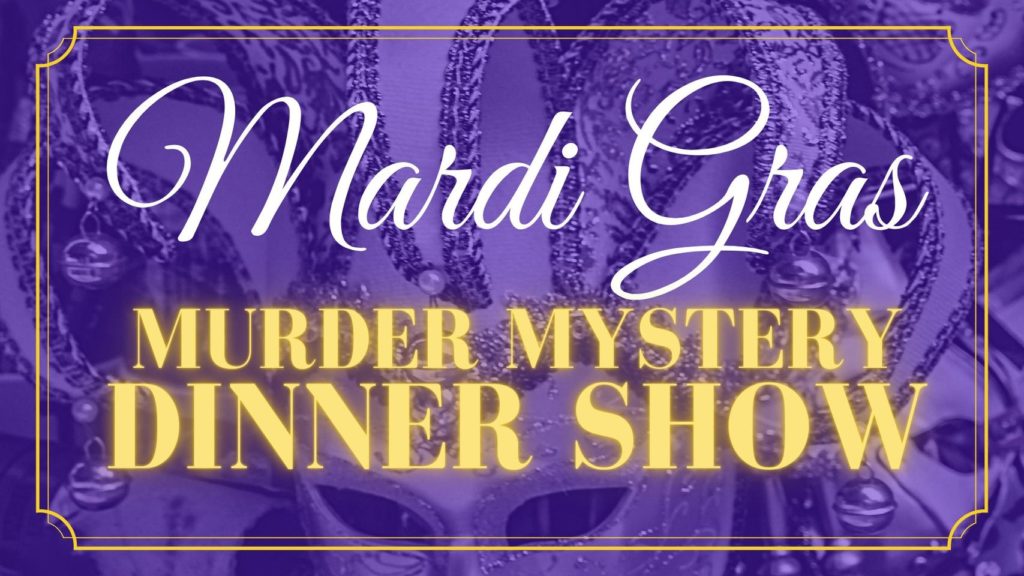 OWA: Mardi Gras Murder Mystery Dinner Show
Date/Time
Date(s) - February 4, 2021
6:30 pm - 8:30 pm
Location
OWA
Categories
During this "Murder Gras" a Mardi Gras gala hosted by the elite Krew of Sparrow ends in the sudden death of a rival krewe member whose worst apparent crime was partying too hard, the audience discovers everyone's a suspect and must cull through the evidence to find out who is masquerading around as innocent. It's a tale of betrayal, revenge, and surprise. Wear your Fat Tuesday best, and join the detective's mystery-solving krewe!
This family entertainment takes place on February 3, 4, 5, 10 & 11, 2021 from 6:30 pm – 8:30 pm featuring actors in a live, interactive, and comedic experience with audience members as they work to solve the "murder" through physical clues, spoken dialogue, and inferred character motives.
There is no dress code or no age restrictions but we do encourage Mardi Gras attire! A photo booth will be set up so bring your camera!
Mardi Gras inspired meal proudly prepared by Groovy Goat
Ticket Pricing: $54.00
This event will take place inside Brandon Styles Theater at OWA