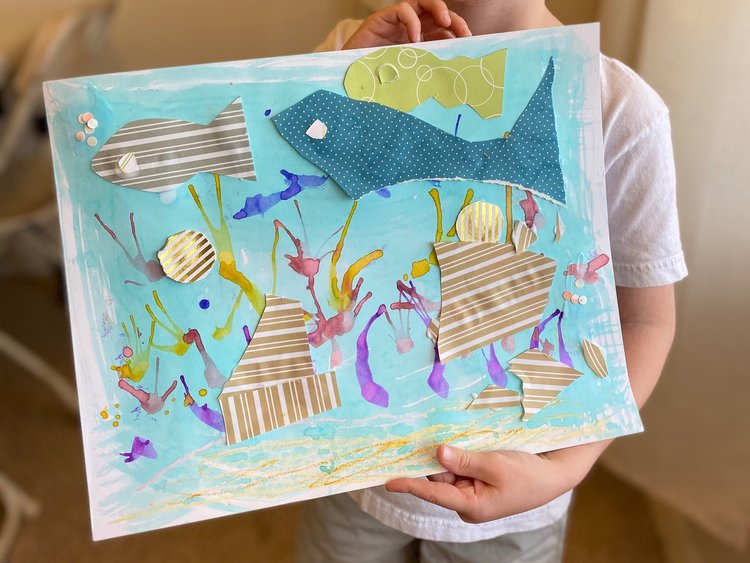 "ON MOBILE BAY" MIXED MEDIA ART CAMP! JUNE 6-9
Date/Time
Date(s) - June 8, 2022
9:30 am - 12:00 pm
Location
Round But Square Studios
Categories
$195.00
Boys and girls alike will love this camp! The theme of the camp is " MOBILE BAY, living on the water." We will explore, discover and create using a variety of mediums and materials! Think boats, crabs, fish, cast nets, beaches, sunshine, sunsets, water activities and lots more. There is so much freedom to express yourself this week because we are a Process Art Studio where we focus on the process of creating not the final product. Kids love a no judgement zone and there are no expectations on what their final art works must look like when they are done. This creative camp is a great way to jump start the summer!
Monday – Thursday
June 6 -June 9
9:30-12
Ages: mature 5 and up
Instructor: Margaret Craine Andres
PLEASE NOTE: There must be 5 kids enrolled to have the camp. If cancelled, your money will be refunded.
*Please send a heathy hardy snack and drink for your child.
**Please wear clothes that can get messy and stained! This is art camp!
*** Please answer all questions at registration. There is a liability form to be signed.