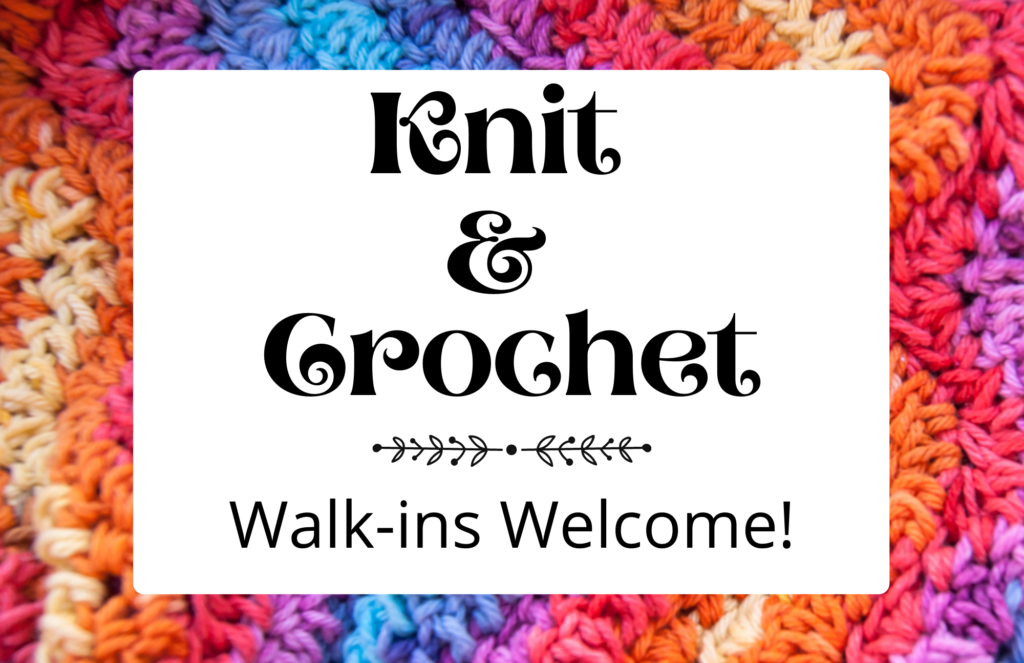 Mobile Public Library: Knit & Crochet at West Regional Library
Date/Time
Date(s) - May 25, 2022
12:00 am
Location
West Regional Branch
Categories
Relax, Unwind & Craft!
Join us in the Meeting Room to work on your knit and crochet projects, and chat with fellow yarn crafters. Beginners are welcome! If you'd like to learn to knit or crochet, we'd be happy to teach you.
This class is designed for adults, but teens and children accompanied by adults are also welcome. For additional information, please call (251) 340-8561 or email Jill Stewart at jstewart@mplonline.org.
LOCATION: West Regional Library