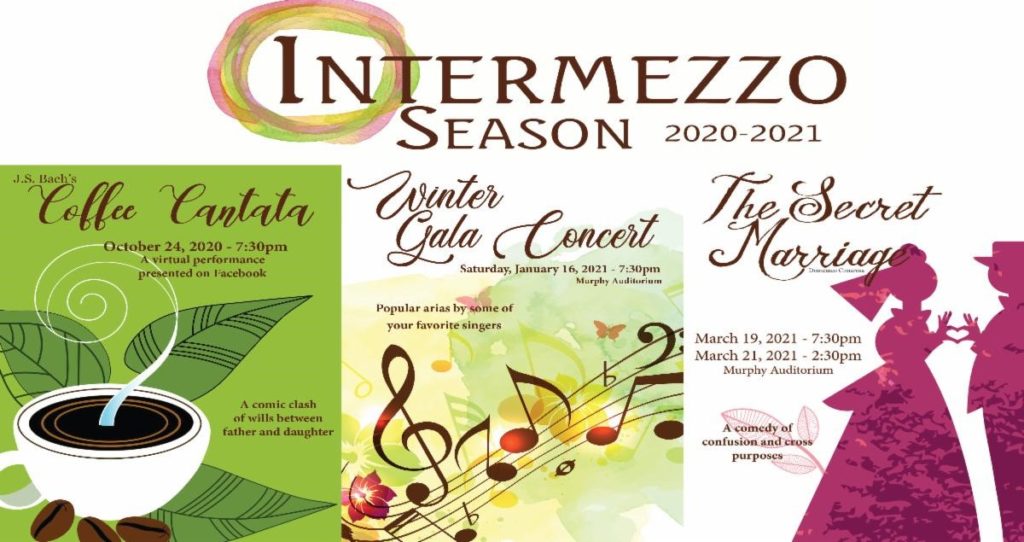 Mobile Opera's Winter Gala Concert
Date/Time
Date(s) - January 16, 2021
12:00 am
Location
Murphy High School Auditorium
Categories
Live Music Returns to Mobile Opera with the annual Winter Gala Concert on January 16, 2021 at 7:30pm at Murphy Auditorium. We are taking precautions and ask you to do the same as we ease back into a limited version of opera and the classical voice as it should be heard. On the stage will be two wonderful singers, both of them stars in the opera firmament, who will be familiar to regulars of Mobile Opera.
Cristina Bakhoum Sanchez is an American dramatic soprano with a voice rich in color and warmth. She delighted Mobile audiences as Rosina in the highly successful Barber of Seville in 2018 and recently (Pre-COVID-19) made her debut in the role of Mimi in La Boheme for Indianapolis Opera.
American baritone, Corey McKern continues to be a singer to watch. He has appeared with opera companies and symphonies throughout the United States and on international stages. Mr. McKern has sung for Mobile audiences on numerous occasions and is highly regarded for his smooth, rich sound.
Regarding COVID-19. The concert is free to the public but you must make reservations so we can stay within Murphy High School auditorium's "COVID-capacity" of 400. The concert will be one hour with no intermission and no reception or concessions. Hand sanitizer will be available at the entrance and the seating has been blocked off in segments to facilitate individuals, couples, and small family groups. Masks are required. Please act responsibly if you are ill or have had recent contact with the virus.
Make your reservations by sending an email to info@mobileopera.org with your name and the number in your party. We will have a list at the door rather than issuing tickets