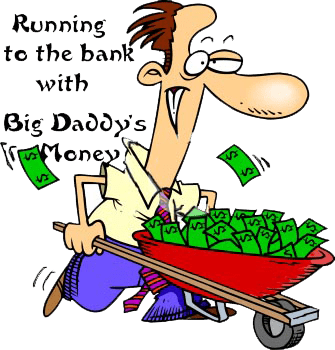 Mobile Mystery Dinners: Next of Kin
Date/Time
Date(s) - April 16, 2022
7:00 pm - 9:00 pm
Location
Holiday Inn Airport
Categories
Big Daddy Sugarbaker has requested your presence at what may be the last family gathering before he passes on to the great beyond. He may be one of the richest men in the world, but he is not well, not well at all!! But, that's not important, especially to his greedy kin folk!! What is REALLY important, is WHO has the Will and WHO is in it!!
The Family Members (and other collaborators):
Hamilton Big Daddy Sugarbaker: The Wealthy patriarch of the Sugarbaker family
Bobbie Jo Butler: Big Daddy's devoted "nurse." No one knows where she went to school, if she did…
Rhett Sugarbaker: The arrogant and self-absorbed eldest son.
Scarlett Sugarbaker: Rhett's wife. She comes from the wrong side of the tracks and it shows.
Ashley Sugarbaker: Hamilton's weak and insipid youngest son. A Poet…this is a matter of opinion – his!!!
Melanie Sugarbaker: Ashley's eccentric wife-she is an "interpretive" dancer
Philly Sugarbaker: Big Daddy's alcoholic sister.
Savannah Sugarbaker: Big Daddy's high strung, estranged wife.
Dr. Chivago Kildaire: Big Daddy's "doctor". Where he got his medical degree is the question. Bobbie Jo seems to know more than he does medically speaking. He has always loved Philly and it shows.
Payne N. Suffren , Esq: Big Daddy's aggressive, know-it-all, talkative lawyer.