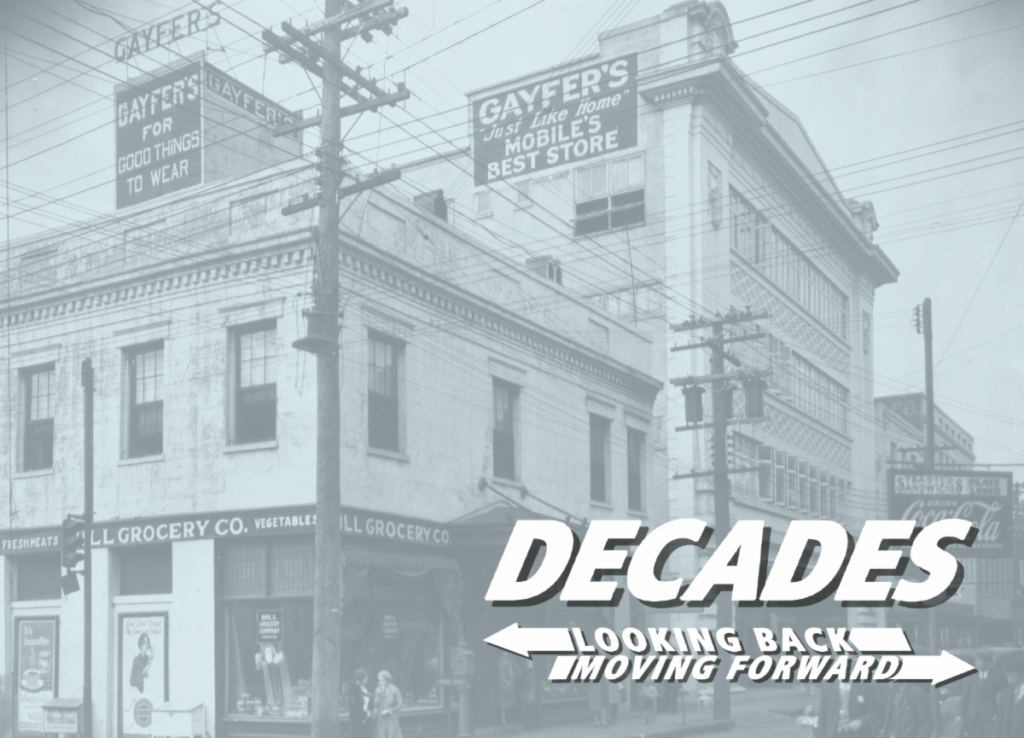 Mobile Museum of Art: DECADES: Looking Back/Moving Forward
Date/Time
Date(s) - June 16, 2023 - November 25, 2023
10:00 am - 5:00 pm
Location
Mobile Museum of Art
Categories
As we look forward to celebrating MMofA's sixtieth anniversary in October 2024,  we are launching an innovative series of exhibitions that will immerse our members and visitors in the art, history, and innovations of the decades leading up to the sixties.  This trip through time is scheduled in experiential exhibitions of two decades each, and the first, 1900 – 1919 will open June 15th.
The period 1900 to 1919 was a time of change in the world and in art.  The Armory Show in New York City opened in 1913 and introduced many Americans to the first modern art they'd ever seen.  Our exhibition includes an homage to the Armory Show that will allow visitors to feel as if they've actually walked into the 69th Regiment Armory Building on Lexington Avenue and 25th Street and are witnessing art by the same artists who actually participated in that exhibition.
Tuesday – Saturday: 10 a.m. – 5 p.m.