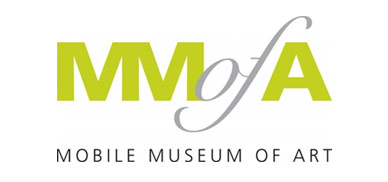 Mobile Museum of Art: Art Talk-Scotty E. Kirkland
Map Unavailable
Date/Time
Date(s) - December 2, 2021
6:00 pm - 8:00 pm
Location
University of South Alabama Marx Library
Categories
Thursday, December 2 @ 6 pm
at University of South Alabama's Marx Library
with a Zoom option

Join us for an evening lecture with Alabama historian Scotty E. Kirkland about Gordon Parks as well as state and local Civil Rights history. This talk is inspired by MMofA's special exhibition Gordon Parks: Segregation Story in Mobile, 1956, on view through the end of the year.
ABOUT MR. KIRKLAND
Scotty E. Kirkland is a writer and historian of Alabama and the Modern South. He holds degrees in history and political science from Troy University and the University of South Alabama, and he is currently the coordinator of exhibitions, publications, and programs at the Alabama Department of Archives and History. His most recent publication was the exhibition catalog for the Archives' award-winning bicentennial exhibition, We the People: Alabama's Defining Documents. He is currently working on a book that explores politics and race in twentieth-century Mobile, a project he has worked on for over a decade.
Kirkland lives with his wife and two children in Wetumpka, Alabama.
About GORDON PARKS: Segregation Story in Mobile, 1956
This exhibition of photographs documents the everyday activities and rituals of one extended black family, the Thorntons, in Mobile and Shady Grove, Alabama, during segregation. The images were originally published in a 1956 photo essay by Parks, an assignment from Life magazine after the Montgomery bus boycotts, but have come to be known around the world for helping to inspire the Civil Rights movement.