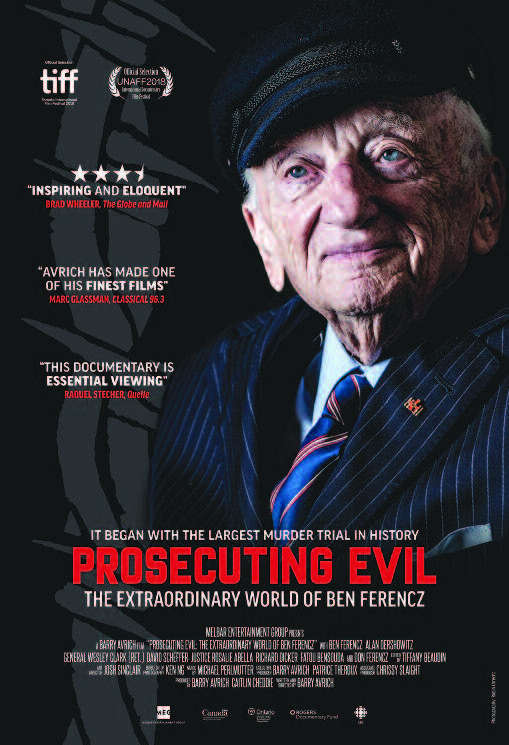 Mobile Jewish Film Festival – Prosecuting Evil
Date/Time
Date(s) - January 21, 2020
7:00 pm - 10:00 pm
Location
USA Laidlaw Performing Arts Center
Categories
Prosecuting Evil is the gripping story of Ben Ferencz, the last surviving Nuremberg prosecutor. Having witnessed Nazi concentration camps shortly after liberation, Ferencz becomes lead prosecutor in the Einsatzgruppen case at Nuremberg, which has been called the biggest murder trial in history. He was 27 years old and it was his first trial. All 22 Nazi officials tried for murdering millions of people were convicted. Ferencz went on to advocate for restitution for Jewish victims of the Holocaust and for the establishment of the International Criminal Court.
Special Guest: Richard Moore, U.S. Attorney for the Southern District of Alabama.
For ticketing information, click here.