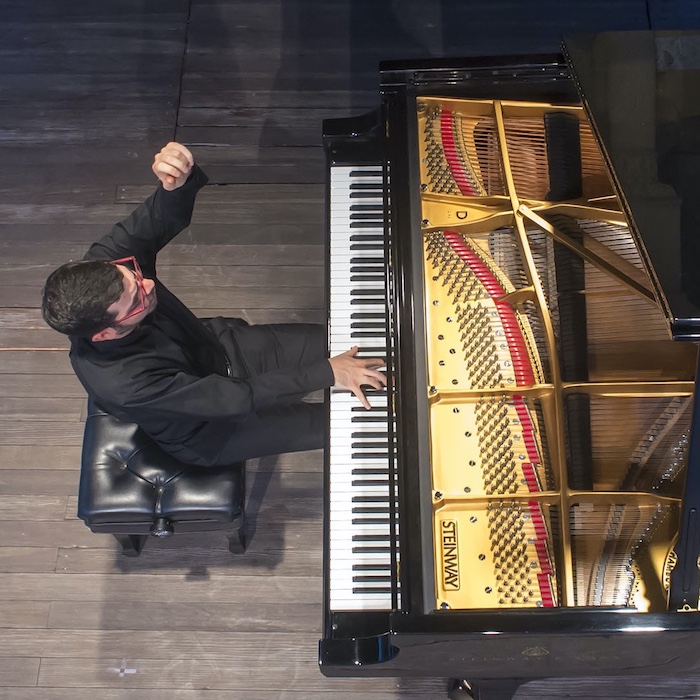 Mobile Chamber Music: Pianist/Composer: Michael Brown
Date/Time
Date(s) - May 8, 2022
3:00 pm - 6:00 pm
Location
Laidlaw Center
Categories
"a young piano visionary" – The New York Times
MCM is pleased to welcome talented pianist and composer, Michael Brown, to the Laidlaw stage for our 60th season's Alma & Anthony Fisher Memorial Concert
Program: 
Folk & Fairy Tales
Franz Joseph Haydn – Fantasia in C Major (Capriccio), HOB. XVII: 4
Claude Debussy – Hommage à Haydn
Maurice Ravel – Menuet sur le nom d'Haydn
Michael Brown – Etude-Fantasy on the name of Haydn (2020)
Maurice Ravel – Miroirs
I. Noctuelles (Night Moths)
II. Oiseaux tristes (Sad Birds)
III. Une barque sur l'océan (A Boat on the Ocean)
IV. Alborada del gracioso (The Comedian's Aubade)
V. La vallée des cloches (The Valley of Bells)
— Intermission —
Delphine Von Schauroth – from Song Without Words, Op 18
No. 3 in A-Flat Major
No. 4 in E Minor
No. 1 in E Major
Felix Mendelssohn – Rondo Capriccioso, Op. 14
Michael Brown – Breakup Etude for the Right Hand Alone (2020)
Heitor Villa-Lobos –
A maré encheu from Guia prático for Solo Piano (1932)
O Polichinelo from A prole do bebê for Solo Piano (1918)
Aaron Copland/arr. Leonard Bernstein – El Salón México
A perfect Mother's Day gift!