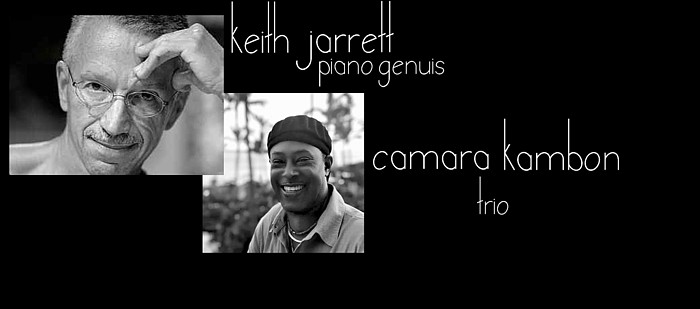 Jazz Jambalaya: "Keith Jarrett: Piano Genius"
Date/Time
Date(s) - August 26, 2019
6:30 pm - 9:30 pm
Location
Central ArtSanctuary Bellingrath Hall, Central Presbyterian Church
Categories
The similiarities between Keith Jarrett and Camara Kambron are uncanny. Both pianists showing signs of being a child prodigies by age four; both Berklee School of Music alumni, and both award-winning composers.
The Mystic Order of the Jazz Obsessed (MOJO) will focus on Jarrett's life and music at the August Jazz Jambalaya. The Camara Kambron Trio (Kambon, piano/narrator, Steve Gilmore, bass and Charles Pagano, drums) will entertain and educate MOJO members and guests with "Keith Jarrett: Piano Genius" at the fourth Monday event.
Admission includes a light jambalaya dinner, beverage bar, door prizes and more. $10-$15 admission at door, cash preferred for admission and donations.
Lighted parking, ADA compliant and security
mojojazz.org/
251.459.2298