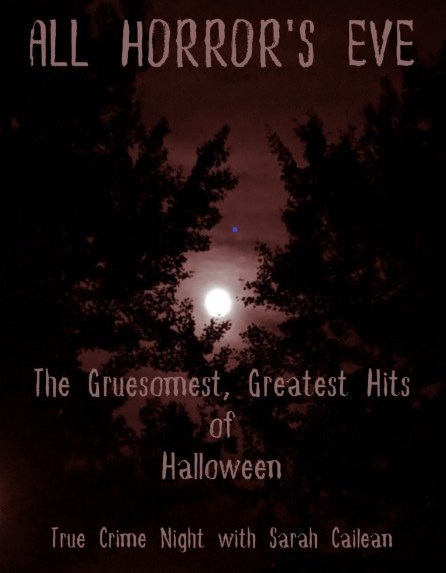 Iron Hand Brewing: All Horrors Eve- The Gruesomest, Greatest Hits of Halloween! A Night with Sarah Cailean!
Date/Time
Date(s) - October 19, 2021
7:00 pm - 8:30 pm
Location
Iron Hand Brewing, LLC
Categories
More than just vampires, ghosts, and supernatural killers in hockey masks, Halloween has stories to share of real crimes that took place on that scariest of dates on the calendar. Join us for an evening of true crime tales from all over the world throughout history– each one happening at All Hallows Eve– presented by Sarah Cailean. There will be talk of killers, infamous and obscure cases, and attendees will even get to play trivia and try to win prizes. If you're into true crime podcasts and TV specials, this is a must-see!
Sarah Cailean is a former police officer and detective who's now an independent consultant for cold case homicides and disappearances, specializing in cases involving serial predators. She serves as a crime correspondent for HLN, contributes to numerous true crime podcasts, and produces documentaries about cases she is investigating. In addition to her current work as a special investigator with the Mobile County Sheriff's Office, Sarah hosts a series of true crime lecture events all over the country.
See Less