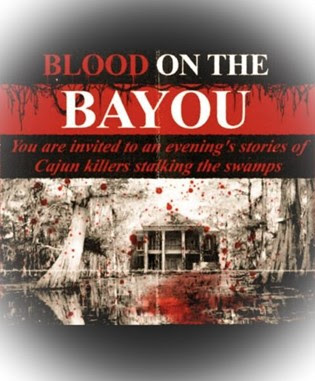 Historic Oakleigh House Museum: Blood on the Bayou: An Evening of Cajun Killers and Swamp Stalkers
Date/Time
Date(s) - October 21, 2021
6:00 pm - 8:00 pm
Location
Historic Oakleigh House Museum
Categories
Join us for an evening of true crime presented by Sarah Cailean. There will be talk of serial killers and both infamous and obscure cases, plus attendees will get to play trivia and try to win prizes.
Sarah Cailean is a former police officer and detective who's now an independent consultant for cold case homicides and disappearances, specializing in cases involving serial predators. She serves as a crime correspondent for HLN, contributes to numerous true crime podcasts, and produces documentaries about cases she is investigating. In addition to her current work with the Mobile County Sheriff's Office, Sarah hosts a series of true crime lecture events, including this one which dives deep into the twisted lunatics who lived right here on the Gulf Coast.
Get tickets on our website www.historicmobile.org/events.
There is no membership discount for this event.