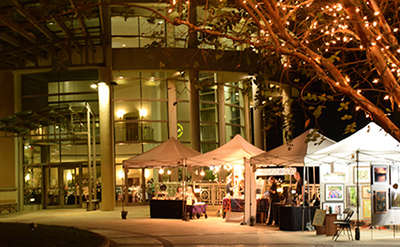 Map Unavailable
Date/Time
Date(s) - September 13, 2018
6:00 pm - 7:00 pm
Location
Mobile Museum of Art
Categories
Mobile Museum of Art is participating in the For Freedoms program, which promotes the intermingling of arts and political activism. Join us for an ongoing celebration of the four American freedoms mentioned by Frankin D. Roosevelt and reproduced in Norman Rockwell's 1941 four paintings: freedom of speech, freedom of worship, freedom from want, and freedom from fear. Visitors are encouraged to visit our galleries where four works have been selected to represent each freedom.
We welcome visitors to participate in an evening event, with activities to represent each one of the four freedoms. Exercise your freedom of worship and learn about the role of dance in religion, and how different faiths use movement and their bodies in worship. Several different faiths will be represented by diverse performance groups and multi-faith leaders.
Afterwards, join us in a craft to represent freedom from fear. Participants are invited to make small boats imitating the museum work selected to represent freedom from fear, The Voyage. Boats are also symbols charged with implications about immigration and the founding of our country. We invite you to think about fear and its role in our history as well as our world today.
In addition, we are also encouraging attendees to register to vote on provided forms as an exercise of their freedom of speech and to donate at least one non-perishable food item for the local food pantry in honor of freedom from want.