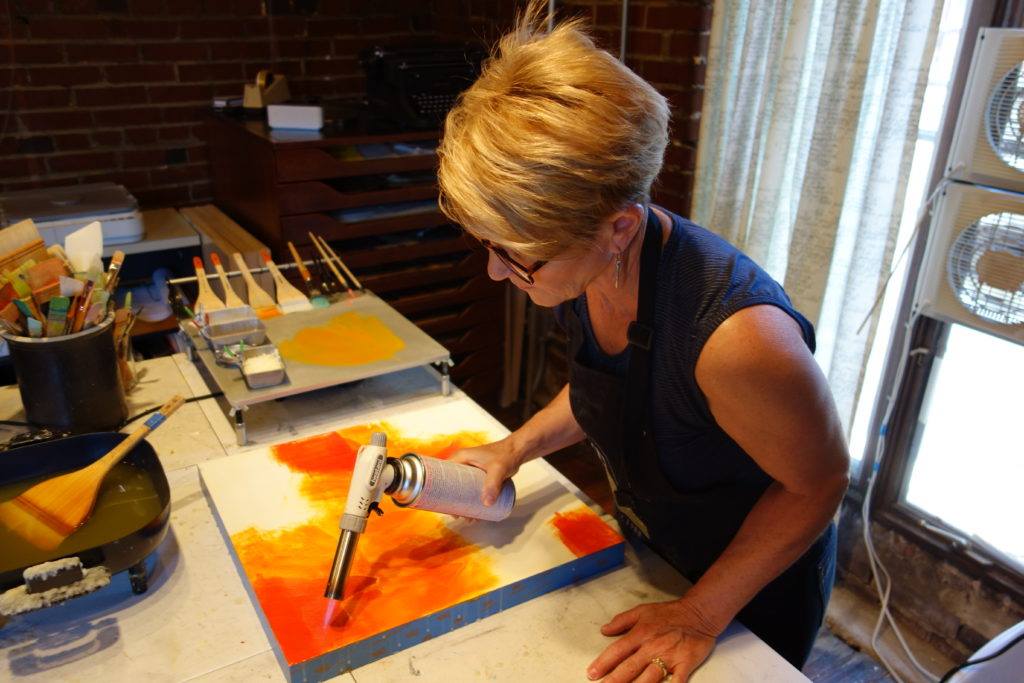 Eastern Shore Art Center: A Passion for Wax
Date/Time
Date(s) - February 19, 2021 - February 20, 2021
10:00 am - 4:00 pm
Location
Eastern Shore Art Center
Categories
Title: A Passion for Wax
Type of Workshop: Encaustics
Instructor: Julie Snidle
Date: Feb 19-20, 2021
Time: 10am – 4pm
This workshop will introduce you to this warm and wonderful paint and allow time for you to discover how incredibly versatile and forgiving encaustic can be. We will start with the basics of priming appropriate substrates and fusing with heat in a safe studio environment. You will then learn how to apply the paint along with many techniques which can enhance your encaustic paintings.
From collage, image transfers, Pan Pastels, graphite and charcoal to carving and scraping, you'll be surprised by how many 'wax friendly' art materials there are! Color mixing, compatibility with oil paint, framing and studio set-up will all be covered.
Come and find out what it is about this ancient art medium that is so alluring!
Price: $350 ($325 for ESAC Members)
** Some supplies Included! **