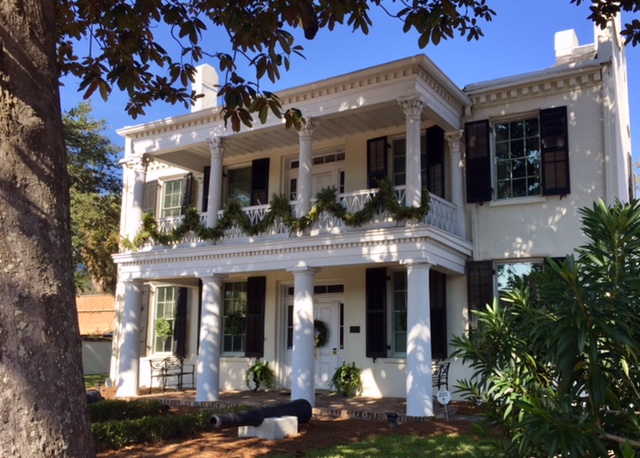 Christmas at the Conde-Charlotte Museum
Date/Time
Date(s) - November 15, 2022 - January 7, 2023
11:00 am - 3:00 pm
Location
Conde-Charlotte Museum
Categories
Enjoy the beauty of the holidays at one of the oldest homes in Alabama. The variety and authenticity of antiques and Christmas decorations
that furnish the Conde-Charlotte Museum reflect Mobile's history under the five flags of nations that governed the Port City: France, England, Spain, the Confederacy, and the United States. The Conde-Charlotte Museum is open Wednesday – Saturday, 11 a.m. – 3:30 p.m. The museum will be closed November 23-24th and December 24th.
Near the banks of the Mobile River, the Condé-Charlotte Museum began its life as Mobile's first courthouse and jail, eventually becoming
the beloved home of the Kirkbride family. It now stands as a historic house museum, full of antiques and period furnishings, which reflect Mobile's history under five flags: French, English, Spanish, Confederate and American. Let our guides lead you through the holidays of days gone by during the area's complex history under its various European sovereigns, its entry into the American territory, and its position as a Confederate city. Listed on the National Register of Historic Places, the Condé-Charlotte Museum is owned, preserved and operated by the National Society of Colonial Dames in America in the State of Alabama.