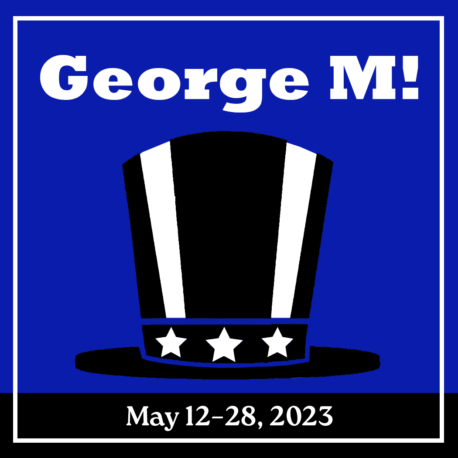 Chickasaw Civic Theatre: George M!
Date/Time
Date(s) - May 28, 2023
2:00 pm
Location
Chickasaw Civic Theatre
Categories
Music and Lyrics by George M. Cohan | Lyrics & Musical Revisions by Mary Cohan | Book by Michael Stewart, John & Francine Pascal
SHOW DATES & TIMES
May 12, 13, 19, 20, 26, 27 @ 7:30 pm
May 14, 21, 28 @ 2:00 pm
Directed by Nedra Bloom
---
George M. Cohan owned the Broadway stage for decades with tunes like "Give My Regards to Broadway," "Yankee Doodle Dandy," and "You're a Grand Old Flag." Cohan grew up in vaudeville, with its endless travel to two-bit theatres, but he worked his way to the top. Even when theatre changed around him, he found a way back to his beloved Broadway for one last show.