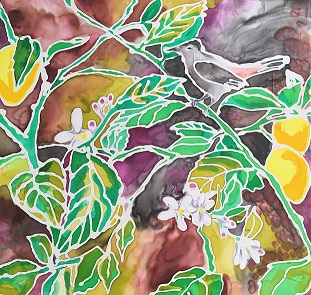 Annual MAC Members' Exhibition
Date/Time
Date(s) - August 5, 2019 - August 30, 2019
10:00 am - 4:00 pm
Location
Gallery, Room 1927
Categories
This August, see our annual MAC Members' Exhibition, which is open to all of our Artist Members and represents the range of talents and interests among those who support the Mobile Arts Council. The 2019 show will feature paintings, sculptures, mixed-media works, and much more by artists of all ages and experience levels. With the range of medium and technique represented in this annual show, there's sure to be something for everyone to enjoy and appreciate. In addition, most of the artists' works will be available for purchase. If you or someone you know is interested in participating in next year's exhibition, consider joining as a member!
Participating artists in this year's show include Amanda Napper, Angela Montgomery, Anne Brooks, Anne Rose, Benjamin Kaiser, Bertice McPherson, Bronco Sloan, Bryant Whelan, Christopher Murray, Conroy Hudlow, Frank Vogtner, Gail Bramer, Ginger Woechan, Guy Marcinkowski, Herb Willey, Holly Farmer, Janet Hinton, Joanna Myers, Joanne Brandt, Karen Bullock, Kathy Friedline, Kellie Jane Holland, Lisa Hancock, Lisa Johnston Hancock, Lisa Warren, Lynda Touart, Marnee Edwards, Marsha Hodges, Mary Rodning, Michele Zaricor, Michelle Pujols, Mike Carmichael, Mike Kittrell, Nikki Shaw, Robert Goler, Robert Schroeter, Ruby Lange, Sahar Alford, Sandy Holberg, Sarah Rutledge Fischer, Sharonda Harris, Shelly Schmidtling, Vanessa Quintana, and William Morris.
Gallery hours at Room 1927 will be 10 a.m. – 4 p.m. on Tuesdays – Fridays. The exhibitions will hang from August 5th through 30th, with a special reception from 6 p.m. to 9 p.m. on August 9th, ArtWalk night.