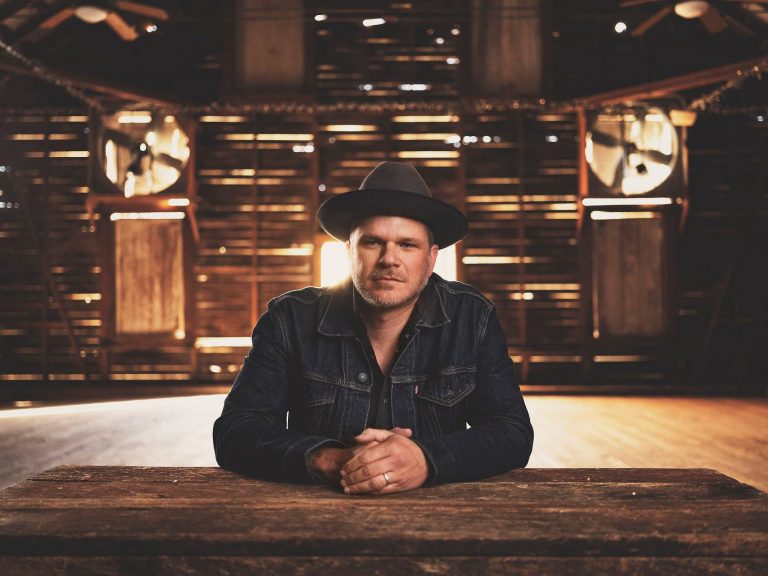 The Peoples Room of Mobile: An Evening with Jason Eady w/ special guest – Ben Danaher
Date/Time
Date(s) - April 15, 2022
8:00 pm - 10:00 pm
Location
The Peoples Room of Mobile
Categories
Texas based singer songwriter Jason Eady performs songs from his new album,
"To The Passage of Time"
The eighth full-length from singer/songwriter Jason Eady, To The Passage Of Time first took shape in a frenetic burst of creativity back in the doldrums of quarantine. Over the course of a three-day period last August, the Fort Worth, Texas-based musician wrote more than half of the album, locking himself in his bedroom and emerging only when he felt completely burnt out. "I went in thinking I was going to write just one song—but then the songs kept coming, and I didn't want to break the spell," he recalls. "I'd go to sleep with the guitar by the bed, pick it back up when I woke up the next morning, and do it all again. I'd never really experienced anything like that before."
With its nuanced exploration of aging and loss and the fragility of life, To The Passage Of Time arrives as the Mississippi-bred artist's most lyrically complex and compelling work to date. As Eady reveals, the album's understated power stems in part from the intentionality of the recording process, which involved enlisting Band of Heathens' Gordy Quist as producer and gathering many of Eady's favorite musicians he's played with over the years (including Noah Jeffries on mandolin and fiddle, Mark Williams on upright bass and cello, and Geoff Queen on Dobro, pedal steel, and lap steel). "I really love egoless players—people who know how to serve the song," notes Eady, who recorded at The Finishing School in Austin and made ample use of the studio's goldmine of vintage gear. "We started every song with just me on guitar, and if someone felt like they had a part to add, they had to come forward and say what they heard there. Everything was built from the ground up, and because of that there's no filler—nobody playing to show off or take up space."
On the album's exquisite centerpiece "French Summer Sun"—a devastating epic astoundingly captured in the very first take—Eady shares one of his most riveting pieces of storytelling yet. "My grandfather fought at Battle of Anzio in Italy in World War II, and a few years ago on tour I went to visit the beach where the battle took place," says Eady. "I was struck by how small the beach was—I realized that if my grandfather had made one wrong move he would've been killed, and I wouldn't be standing there thinking those thoughts. I ended up writing this song about how when someone dies in war, it isn't just killing that person: it's killing the generations of people who would have come from them." Building to a shattering plot twist in its final moments, "French Summer Sun" drifts between its somberly sung chorus and spoken-word verses, attaining an unlikely transcendence as Eady sheds equally poignant light on the horror of war and the ephemeral beauty of everyday
life.
"Ben Danaher
You can hurt and still feel lucky," Ben Danaher sings on the title track of his deeply personal debut album, 'Still Feel Lucky.' Coming from any other songwriter, it might sound like a simple platitude, but in Danaher's hands, it's something far more profound, a moment of true enlightenment in the face of unimaginable tragedy. Years of pain are wrapped up in his delivery, but still he commits to the hope and the beauty inherent in the darkness. It's a monumental task, but one the Huffman, Texas native handles with a tenacious grace on an album that, despite being born in the fires of struggle and loss, manages to forge its own path toward peace, growth, and even joy.
Drawing on the influence of legendary troubadours like Guy Clark, Rodney Crowell, and Townes Van Zandt, Danaher first made a name for himself as a songwriter in Texas before relocating to Nashville. Along the way, he shared bills with Ray Wylie Hubbard, Jack Ingram, Angaleena Presley, Rhett Miller, Travis Meadows, and Amanda Shires, in addition to co-writing songs for Ryan Beaver, Bonnie Bishop, Rob Baird, and Justin Halpin among others. For his own songs, Danaher collaborated with some of Nashville fastest-rising stars, including Maren Morris, on material that blended classic country tradition with modern rock and roll sensibilities
In each track, Eady reveals a sharp sense of songcraft he's honed since childhood. "Even back in my early days of getting into music, I always cared more about the writers than the singers," says Eady, who grew up in Jackson. "I'd look up who'd written a certain song, and then go seek out more songs from that writer." At age 14—the same year he started writing his own material—Eady began performing in local bars and showing his natural grasp of everything from soul and R&B to blues and country. After some time in the Air Force, he moved to Fort Worth and started playing open mic nights, where he quickly built up a devoted following. By 2005, Eady had made his debut with the independently released From Underneath The Old.
For Eady—who names Merle Haggard, Guy Clark, and Willie Nelson among his main inspirations—instilling each song with so much graceful honesty proved to be his greatest achievement and thrill in creating the new album. "When you first get started making music, your ideas are grandiose and more about the big picture. But the longer I've done this, the more I've realized that the real joy comes from the process rather than the end goal," he says. "Now it's about getting better and finding more of myself with every album. So instead of writing what I think people want to hear, I'm writing what I want to write and trusting that—as long as it's coming from an honest place—it'll hopefully mean something to the people listening too."
More info at – https://www.jasoneady.com