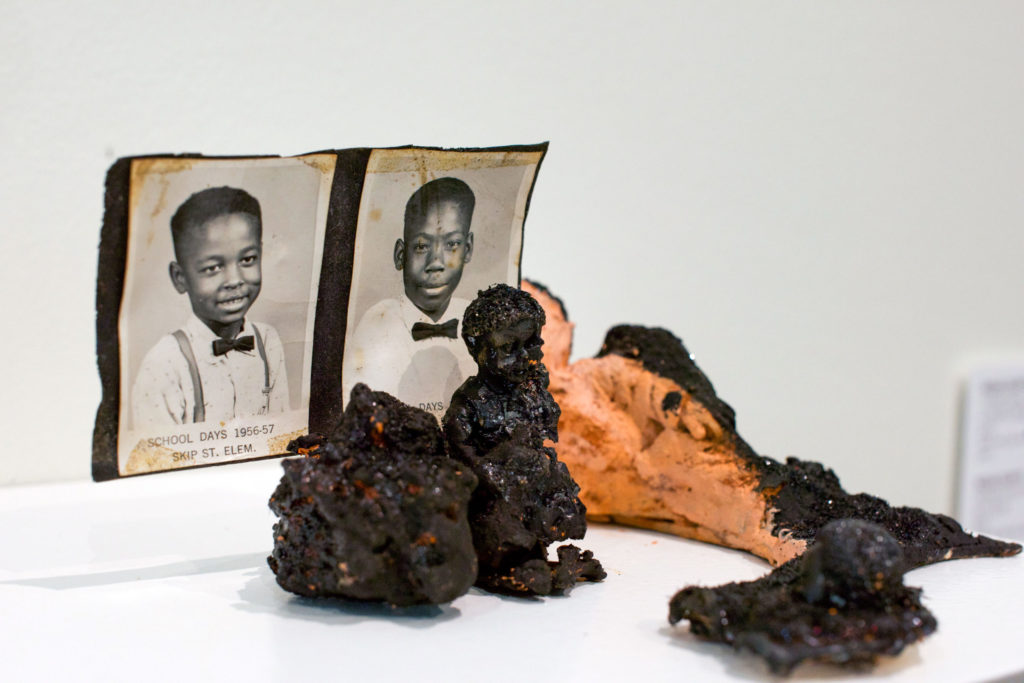 Alabama Contemporary Arts Center: Curator Talk with Y. Malik Jalal
Date/Time
Date(s) - July 21, 2022
6:00 pm - 7:30 pm
Location
Alabama Contemporary Art Center
Categories
Join us on Thursday, July 21st at 6 p.m. for an in-depth conversation with curator and artist Y. Malik Jalal. Jalal is the curator of ACAC's current exhibition Surplus in Pantomime that, through the work of five artists, contextualizes abstraction in the broader conversation of black identity.
Y. Malik Jalal is an artist living and working in Atlanta Georgia. Jalal is originally from Savannah Georgia, but spent most of his childhood in the Atlanta metro area. He graduated from Oglethorpe University in 2016 with a B.A. in Studio Art. Y. Malik Jalal has had solo shows at the Atlanta Contemporary Art Center, The Alabama Contemporary Art Center, and Delaplane in San Francisco, as well as many group shows.
Surplus in Pantomime explores what the politics and possibilities are in making work from a fraught and complicated place of interdependence on material culture. This exhibition features the work of Caleb Jamel Brown, Rosa P. Duffy, Jaymerson Payton, Zeke Wright Robinson, Hasani Sahlehe, who through collage on textile, pigment on canvas, and twisted and shaped forms, leverage ambiguity to signal the psychological state of black folks, and reclaim the abstract gesture.