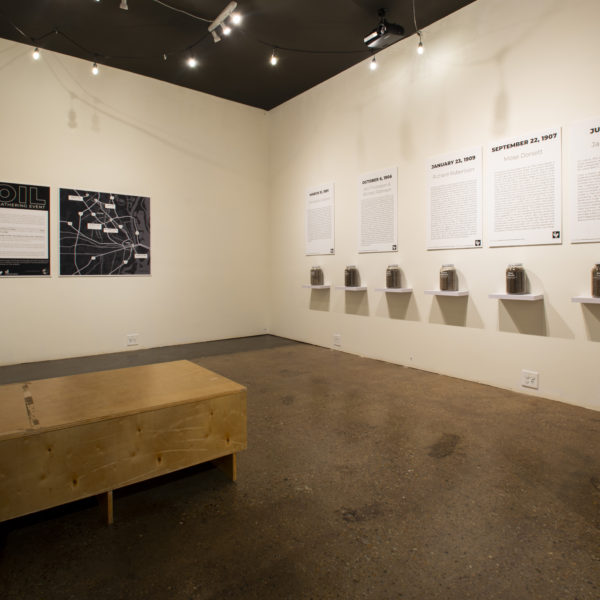 Alabama Contemporary Art Center: SOIL
Date/Time
Date(s) - June 15, 2022
All Day
Location
Alabama Contemporary Art Center
Categories
In October 2021, Alabama Contemporary Art Center (ACAC) hosted its first of storytelling, pop-up event as part of the Mobile County Community Remembrance Project (MCCRP), inspired by the Equal Justice Initiative's (EJI) recognition of lynchings which took place in Mobile County during the Era of Racial Terror from 1877 to 1950.
This event takes place in our galleries again this month. Starting May 20, 2022 and continuing through June, ACAC will gather and document oral histories and lived experiences related to the Mobile lynchings and their modern day legacy. Educational didactic information and an exhibit of soils from the various lynching sites will be on view, as well as a map of these sites throughout Mobile County during this era. Visitors have the opportunity to respond to this information by sharing their own stories through leaving a voice-recording on an iPad, or in written form in a journal available in the gallery.
If you can't make it into our galleries or visited and needed some time and space to collect your thoughts, you are also welcome to share your story by submitting it below. Stories must be submitted here as an audio recording or written document in a universally compatible file format (i.e. Word DOC, PDF, MP4, MP3, MOV, etc.) If you have any questions please contact us at 251.208.5671 or info@alabamacontemporary.org.