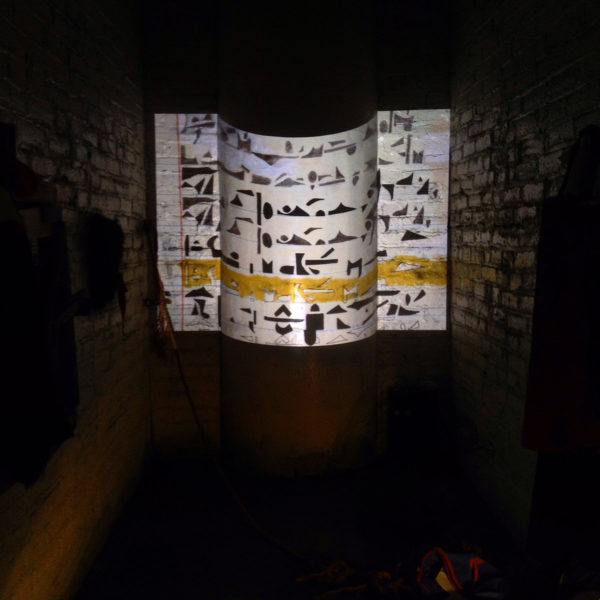 Alabama Contemporary Art Center: Masta My Language
Date/Time
Date(s) - November 12, 2021 - April 16, 2022
11:00 am - 5:00 pm
Location
Alabama Contemporary Art Center
Categories
WORK BY NYUGEN SMITH
CURATED BY DASHBOARD
Masta My Language​ is an ongoing, multi-part project that includes original poetry, mixed-media works on paper, sculpture/installation, performance art, and experimental musical scores. The project began with an original poem, "A Letter Home Hoping to Reach You Soon." The poem reflects the artist's desire to further create connections, a deeper understanding and knowledge of his Haitian ancestry.
Nyugen E. Smith (U.S., Haiti, Trinidad & Tobago) is a first-generation Caribbean-American, interdisciplinary artist based in Jersey City, NJ. Nyugen deepens his knowledge of past and present-day conditions of Black African descendants in the diaspora via performance, sculpture, mixed-media drawing, painting, video, photo and writing. The primary concerns of his practice are trauma, spiritual practices, language, violence, memory, architecture, landscape and climate change.
Dashboard connects artists with space to reimagine experience. We are an award-winning nonprofit arts organization based in Atlanta, GA. Since 2010, we have produced 76 major artist projects around the U.S. and have commissioned new works by 300+ artists.
COVID-19 PRECAUTIONARY MEASURES: 
To protect staff and patrons alike, Alabama Contemporary requires a mask and social distancing in the galleries. We've also amended our hours, are waiving admission, and placing limits on capacity. For more information on our COVID-19 opening policy go here. We encourage everyone to be safe and socially conscious as we all learn to move forward through this together.
OPENING RECEPTION: NOVEMBER 12, 2021 @ 6PM