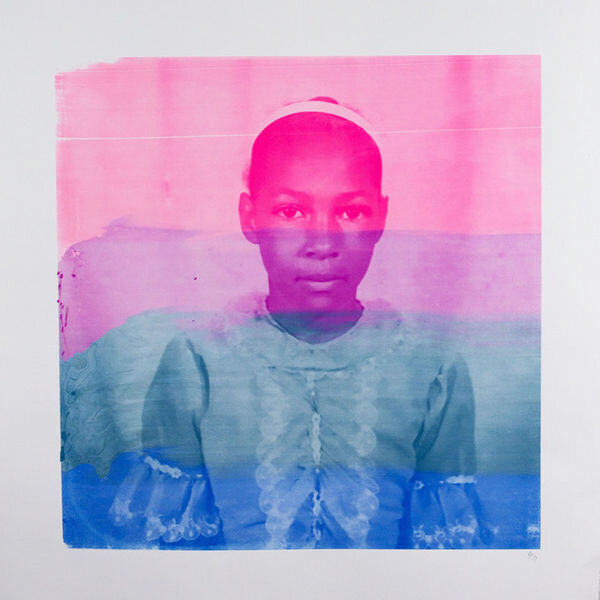 Alabama Contemporary Art Center: Adee Roberson
Date/Time
Date(s) - October 8, 2021 - January 15, 2022
11:00 am - 5:00 pm
Location
Alabama Contemporary Art Center
Categories
Adee Roberson is concerned with visual representations of landscape, emotion, and memory as they concern the diasporic movements of black people. Through abstract paintings, soft sculptures, and video, Roberson offers a refracted timeline of black movement.
Speaking about her work, Roberson states that it "explores movement and migration as channeled through my experience of being second generation Jamaican living in the U.S…I have been creating around the profundity of black movement and the un/making of home.  Using sound, color, sculpture, and family archives, I piece together my specific story of home and migration. The objects and visuals created would then become a part of my family legacy and archive."
Roberson has exhibited and performed at the Portland Institute of Contemporary Art, Yerba Buena Center for the Arts, Antenna Gallery, Project Row Houses, Charlie James Gallery, Contemporary Art Center New Orleans, MOCA Los Angeles, and Art Gallery of Windsor, Ontario.
COVID-19 PRECAUTIONARY MEASURES: 
To protect staff and patrons alike, Alabama Contemporary requires a mask and social distancing in the galleries. We've also amended our hours, are waiving admission, and placing limits on capacity. For more information on our COVID-19 opening policy go here. We encourage everyone to be safe and socially conscious as we all learn to move forward through this together.
OPENING RECEPTION: OCTOBER 8, 2021 @ 6PM