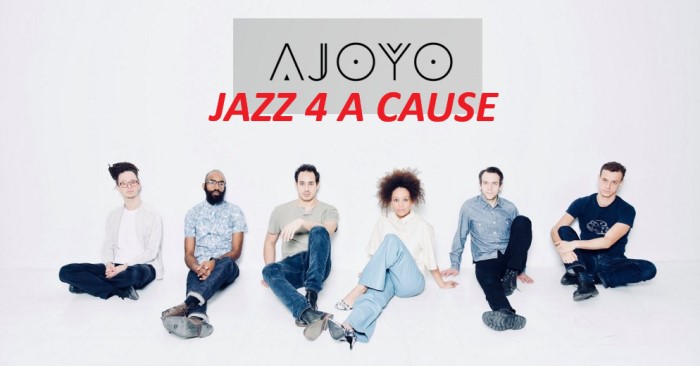 Date/Time
Date(s) - November 4, 2019
7:00 pm - 9:30 pm
Location
Central ArtSanctuary Bellingrath Hall, Central Presbyterian Church
Categories
AJOYO, the vision of multi-reed player Yacine Boularès, is a mystic brew blending African tradition, jazz and soul. More than music, it's a joyful ceremony, a fuller experience bringing musicians and audience close together, delivering a message of social justice with a very distinct world jazz sound.
Stomping towards you in the eye of the dancer, arms open, horns, bell and bass interwoven like the fabric of a ceremonial dress, AJOYO speaks the language of the talking drum with a Brooklyn accent. The "JAZZ 4 A CAUSE" concert by the international recording artists is their first-ever on the Gulf Coast.
Preceding the concert, guests with VIP tickets are invited to the "Meet & Greet" champagne reception with Ajoyo. Beverages will be available during the show.
General admission and VIP tickets are available online and at September/October MOJO Jazz Jambalayas. VIP admission includes "Meet & Greet" reception and reserved seating. Deadline to purchase VIP is October 31st.
Proceeds benefit the Central Food Pantry, the largest in Mobile County, the Mystic Order of the Jazz Obsessed and Central ArtSanctuary.