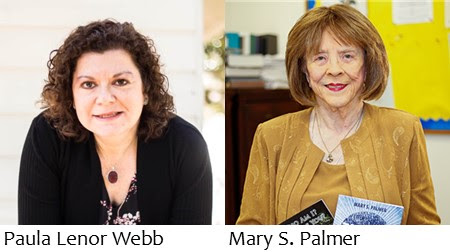 Paula Webb and Mary Palmer New Book Release and Lecture
Date/Time
Date(s) - June 3, 2023
5:00 pm - 6:00 pm
Location
Conde-Charlotte Museum
Categories
Mobile authors Paula Lenor Webb and Mary Palmer have ventured into fiction by co-authoring the Mississippi Mojo…Thriller Series: Mississippi Mojo…and Murder: Tale of the Blues, Devilry in the Delta, and the upcoming book Melody of Malace.
Paula has always enjoyed research, documenting her local history findings in 2016 in her first book, Mobile Under Siege: Surviving the Union Blockade. She has continued down this avenue of research with her book Such a Woman: The Life of Octavia Walton LeVert. Paula is a tenured librarian at the University of South Alabama. She earned a master's in library and information science from the University of Alabama.
A native of Mobile, Mary Palmer taught as a member of the adjunct faculty at Faulkner State Community College in Fairhope for many years. She has published 20 books, numerous poems, and produced 4 plays, including The Mock Trial of Charles R. S. Boyington, held at the Conde-Charlotte Museum last November. Boyington Oak: A Grave Injustice was released in November 2019; Tourism Writing – A New Literary Genre Unveiling the History, Mystery, and Economy of Places and Events, was written with a grant from Faulkner University. Commas for Soul Searchers was published in 2021.