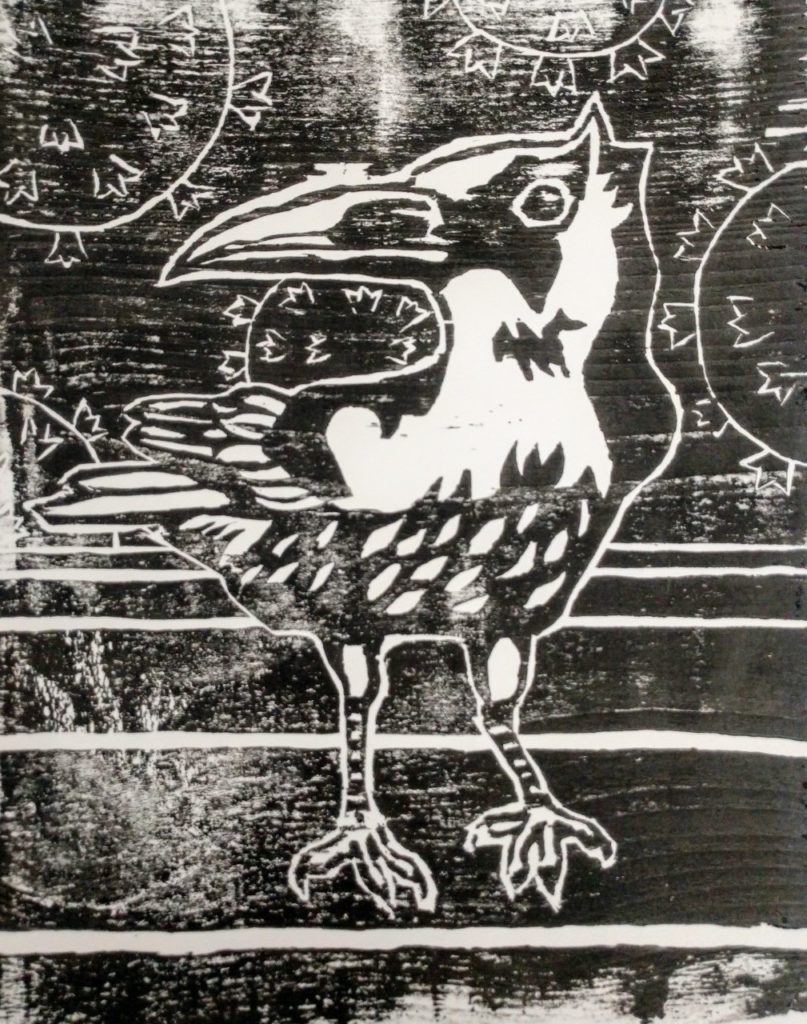 Eastern Shore Art Center: Workshop: Dynamic Woodcuts
Date/Time
Date(s) - February 26, 2021 - February 27, 2021
10:00 am - 4:00 pm
Location
Eastern Shore Art Center
Categories
Title: Dynamic Woodcuts and Multi Layered Printing Processes
Type of Workshop: Wood cutting, printmaking
Instructor: Bronco Sloan
Date: Feb 26-27, 2021
Time: 10:00am-4:00pm
Price: $200 ($175 for ESAC members)
All students will receive a FREE 4 piece wood chisel kit to take home!
This workshop will focus on the basics of woodcut printing from image selection/creation, to block preparation, through multilayer printing. We will create several original artworks using a variety of woodcut printing techniques.
On the first day of the workshop, students will replicate one of Walter Anderson's wood carvings and participate in demos. On day two, Bronco will guide students as they create an original wood carving that will be used to create multi-layered prints on paper and bristol board.